It's time for yet another blog post from our incredibly well-received collection of detailed product comparisons.
(Thank you for all the wonderful feedback, btw!) 👏
For today's comparison we're asking ourselves:
"How does Spin Rewriter compare to Spinner Chief?"
After a deep-dive and many hours of thorough research, we've made it super-easy for you to compare Spin Rewriter vs. Spinner Chief: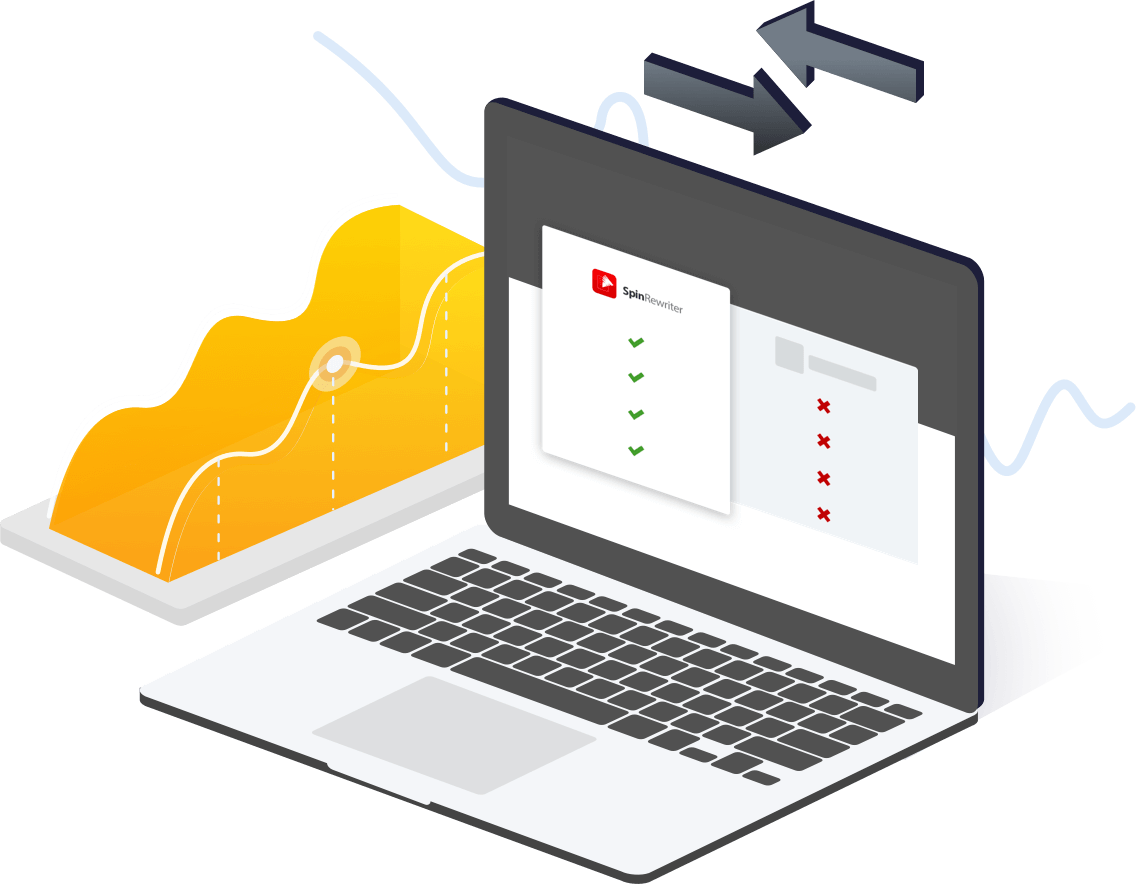 Read our detailed comparison to discover the benefits and drawbacks of each of these two popular text rewriters...
Spoiler: Spinner Chief did quite well — but you'll find out much more about it at the link above.
Enjoy this latest comparison! 👍
This morning we rolled out an update that significantly improves the user experience (UX) of various downloads all across your Spin Rewriter account.
So what do we mean by that? 🤔
Well, as you know, you have the option of downloading various things when using Spin Rewriter.
💾 For example, in Step 3 you can export and download literally hundreds (or even thousands!) of unique articles. You can download all of these unique articles either inside one big .txt file (using custom separators), or inside a .zip file that contains each individual article as a .txt file.
💾 You can also download articles (either individually or in bulk) directly from your Archive of spun articles.
💾 And of course you can also download your bonuses, and more!
Until now, when our users clicked a download link in certain browsers, a new browser tab briefly popped up on their screen before getting closed automatically a split second later, and the file being downloaded to the Downloads folder on their computer. It all worked well, but we felt that it wasn't the most polished user experience ever and that we could do better.
And I'm super happy to say that now, after this latest update, downloading files from Spin Rewriter is an absolute joy. 🤩
Now you simply click a download link — and your files will download straight into your Downloads folder while displaying a lovely progress bar, with no flashing of new browser tabs or anything like that. And on top of that, all of your downloaded files will now come with extremely friendly and descriptive filenames, for example: "2021-06-08 at 10.48.23 - unique articles"
It's »small« upgrades like this that make Spin Rewriter truly special to use — and we believe it's these updates that make the experience of using Spin Rewriter so vastly different from using most of the other products in the market.
This latest update is already live, so you can go check it out right away. 👍
For more posts, check out the Monthly Archives.
Why are we publishing all these updates?
Our blog posts let our users stay up-to-date with all of the updates here at Spin Rewriter. This way you can discover all of the latest features — so you can try them out and tell us what you think.
We really appreciate all of your feedback — thank you!