I dropped a hint in yesterday's blog post already, but our recent server infrastructure upgrade allowed us to roll out another great surprise for all of our users. 😎
We've increased the quota for API requests for all Spin Rewriter users from 300 to 500 per day. 👍
That's a 67% increase in the number of available daily API requests, at absolutely no extra charge to our amazing users.
This change is already reflected in our API documentation as well.
Enjoy!
Good news, everyone! 😃
As you know, we had a major server infrastructure upgrade scheduled for earlier today, between 4 AM EST and 8 AM EST.
We took Spin Rewriter offline at 4:16 AM EST and brought it back up at 7:14 AM EST, for a total downtime of 2 hours 58 minutes instead of the expected 4 hours.
At this point, all systems are once again running at 100% and we couldn't be happier with the upgrade!
Big immediate upside: We're now running Spin Rewriter on truly state-of-the-art infrastructure with 10x more network capacity and full network redundancy. The upgraded redundancy has also been applied to our power infrastructure to make the entire setup even more robust.
Another upside: We need to do a tiny bit more testing before revealing this, so stay tuned... but we've got another awesome surprise in store for you. 👍
Sorry again for the inconvenience and thank you for being one of our awesome Spin Rewriter users — and you can rest assured that Spin Rewriter is only getting better and better with upgrades like this one!
This coming Thursday, on January 16th, we will be rolling out some major upgrades to our server infrastructure.
While the beyond-the-scenes improvements are probably a bit too technical to get into here, we definitely want to give all our awesome users a heads-up:
⚠️ On Thursday, January 16th, Spin Rewriter will be largely unavailable between 4 AM EST and 8 AM EST.
We're hoping we can keep the actual downtime significantly shorter than 4 hours, however that's the official time frame we're aiming for.
We've made sure to roll out the upgrades at a time-of-day where our website sees the lowest number of users — but even so, we still apologize in advance to everyone who will need to wait a bit before getting to use Spin Rewriter on Thursday.
What's the upside? Regular maintenance like this is required to keep our infrastructure in top-notch shape. After the upgrade, you will notice a definite speed improvement, your information will be even safer, and our infrastructure will be even more future-proof.
So, as they say — onwards and upwards! 😃
Oh wow... 🤯 Another year over, just like that!
And not just that...
2019 was a HUGE, monumental year for Spin Rewriter.
We launched the incredible new version 10 on 10/10. Version 10 brought to you a brand-new professional design — and that was after 8 years of using our original design with minor tweaks along the way.
We re-thought and re-built the new design from the ground up. We worked with world-class UX experts and we invited dozens of people into our office so we could see how they use Spin Rewriter.
All this effort has been worth it a HUNDRED times over!
Spin Rewriter 10 turned out to be a MASSIVE success, and we couldn't be happier to see how excited all of our customers (both long-time customers and brand-new ones) are about the power and ease-of-use of Spin Rewriter.
This has been our dream all along! 🥂
We're hoping 2019 has been a wonderful year for you as well. We're hoping you're entering the new year and the new decade with clear goals, strong focus, and that you're excited about what lies ahead.
Here's to all of your dreams coming true in the new year,
Aaron — and the entire INFINET LLC team 😃
We've just rolled out another update to our famous One Click Rewrite feature that makes Spin Rewriter even more powerful. 💪
Imagine you run the One Click Rewrite operation — and once it's done, you've got your article with thousands of suggested synonyms.
At this point you decide to add some additional protected keywords and to enable the "Automatically protect all Capitalized Words" option.
With this newest update, One Click Rewrite will now automatically take your newest preferences into account and make sure that all suggested synonyms stay in accordance with your preferences...
...making you even more productive!
Enjoy! 😃
Spin Rewriter 10 has now been out for almost a month... and we're still absolutely over the moon about how well it's been received. 🤪
Thank you so much to everyone who has sent us overwhelmingly positive feedback and countless incredibly kind messages.
We truly appreciate it more than we can say!
We haven't slowed down after the huge version 10 launch, either.
We're continuing our HARD work every single day to make Spin Rewriter as amazing as it can possibly be. For example, take a look at the result of a Speed Test Audit on our new website: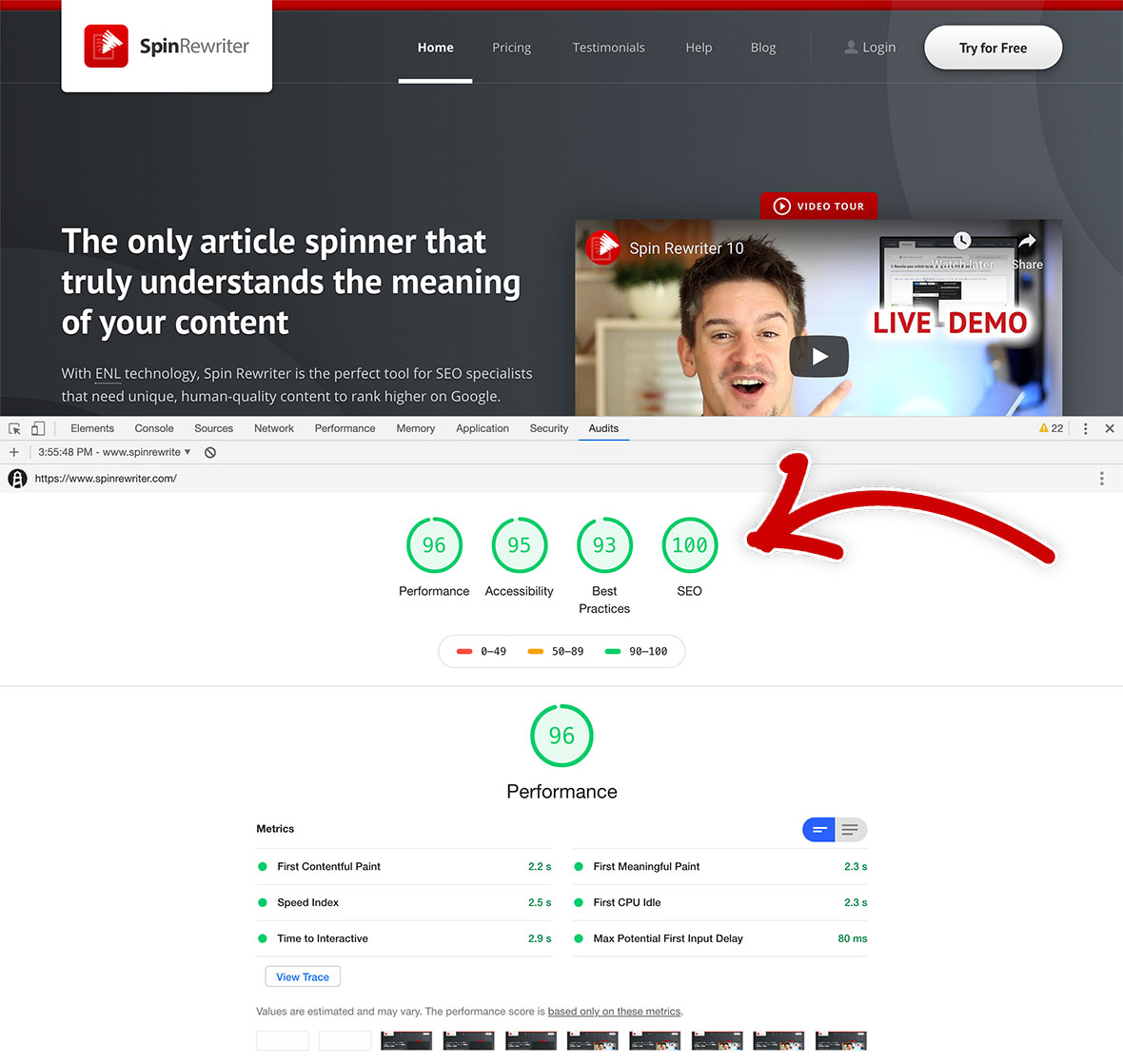 The new website scores incredibly well on all metrics, with scores in the nineties all across the board. We couldn't be happier — the work of our dev team has truly paid off!
To give you an idea of what an achievement that is, try running the same Speed Test Audit on any other modern, complex website... or on our competitors' websites. The results are pretty telling. 🙈
Of course we're more than happy to put in the extra work — because that means that you, our amazing users, will enjoy using Spin Rewriter even more. 👍
Thank you for using Spin Rewriter —
and stay tuned for regular updates in the future!
Earlier today, at 9 AM Pacific, it finally happened...
The brand new Spin Rewriter 10 is now available to everyone!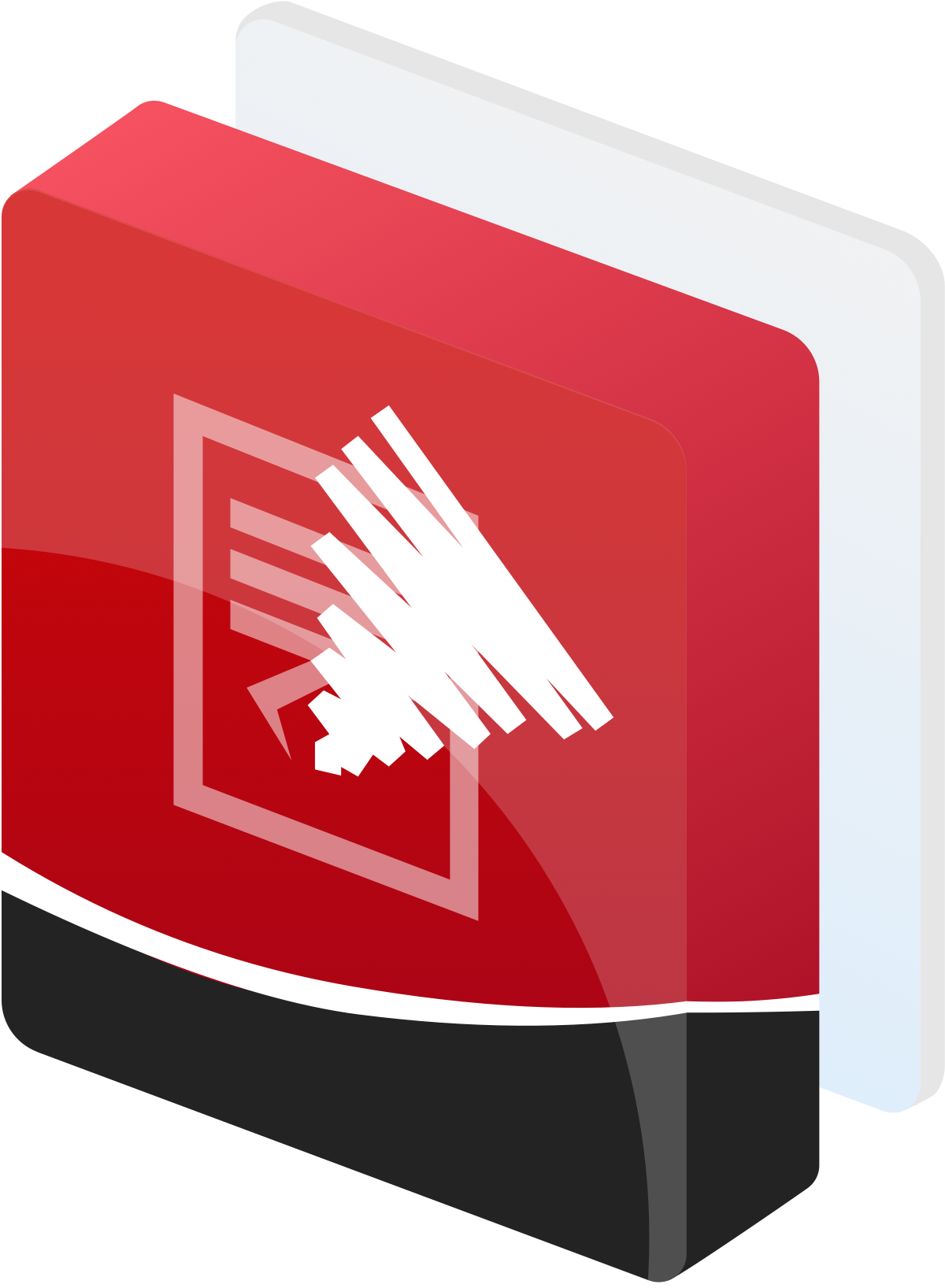 For this momentous occasion, for the BIG and round version 10, we feel like Spin Rewriter grew up in a number of ways.
For one, we've re-built the entire design from scratch. We used the latest industry standards and made sure that the new Spin Rewriter 10 website is functional, beautiful, performant, and accessible to everyone.
(We'll post more details about this entire process in future blog posts... it was so much fun, and seriously mind-blowing!) 🤓
We've also worked with world-class UI design and UX experts. One of the things we did was something the experts are calling "extensive user tests". This means we brought people into our office and watched them use Spin Rewriter for the very first time.
That ONE thing turned out to be absolutely eye-opening! It let us improve the experience of using Spin Rewriter tenfold, if not more. And it was fun to boot.
Finally, we've made the underlying ENL Semantic Spinning technology even more powerful. We've increased our lead in machine-processing of English (as a natural language) in order to make Spin Rewriter deliver even better, more readable, and more unique articles to our amazing customers.
But enough words for now...
Go check out the brand-new Spin Rewriter 10 for yourself!
Just 14 days to go...
The next, big, HUGE new version of Spin Rewriter, version 10, is coming in exactly two weeks.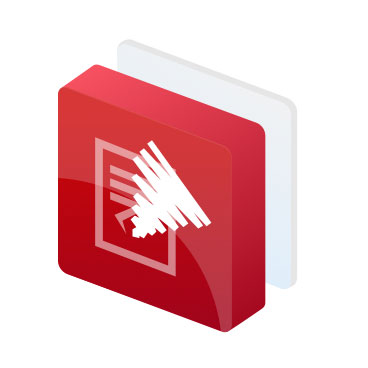 Spin Rewriter 10 launches on 10/10. Perfect.
And version 10 is quite possibly the single most important version we ever launched. Seriously. Ever.
We've put even more effort into this version than we usually do. We usually give 110%. This time we gave 120%.
Let me put it this way... I left the office last night at 2:15am. And I wanted to stay and do some more stuff, because this is just TOO exciting. 🤩
Why is this going to be such a hugely important launch for us?
Because with version 10, Spin Rewriter is entering a new design era. 😍
It's leaving the "2010 design" behind and entering (quite proudly!) the 2020s.
We've worked with world-class designers and UX experts, and the result is absolutely amazing.
Watching people use Spin Rewriter for the first time ever is now an absolute delight. It's so intuitive. We could not be happier.
Also — if you're interested in promoting the launch, the JV page is waiting for you...

And I just published a new video, too...
We absolutely can't wait to show you what we've been pouring so much love and hard work into!
2 weeks left... 😃
We're celebrating today — Spin Rewriter just turned 8! 🥳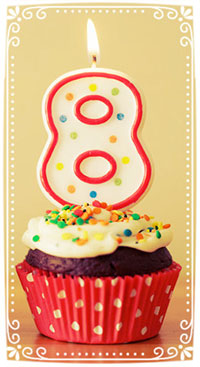 I absolutely can't believe how quickly they grow up... 😳
I remember launching the first version of Spin Rewriter like it was yesterday. It was a beautiful, sunny Wednesday. The date was September 14th, 2011.
Looking back — for me, personally — launching the first version of Spin Rewriter was likely the most stressful time of my life. But it was also a wonderful and magical time, all at once.
The reason Spin Rewriter made such an enormous splash at the time was quite simple — it was the first intelligent article spinner the world had ever seen. Back in 2011, it was the first software that could tell the difference between "book" as in "novel", and "book" as in "make a reservation".
I know, I know... We take these things for granted nowadays. But in every single year of its life, Spin Rewriter has only gotten better, more capable, and more popular.
We've kept working really hard all these years, doing everything that needed to be done to keep our 158,000 users happy.
And what's most important — to me! — is the fact that our amazing users have kept sending us incredibly positive feedback all along.
So let me take this simple opportunity to say...
To Spin Rewriter: Happy 8th Birthday!
And to our amazing customers... You guys are truly THE BEST! 🎉
For more posts, check out the Monthly Archives.
Why are we publishing all these updates?
Our blog lets our amazing users know what's happening here at Spin Rewriter at all times. This way you can try out the newest features as soon as they're available — and let us know what you think.
Let us say this again: Thank you for your feedback!