This time around I want to give all Spin Rewriter users something awesome simply for the fact that they're a member of our big Spin Rewriter family... 😃
It's a software tool that I created for myself about a year ago... and every single time I've shown it to another person,
EVERYONE
wanted to get a copy for themselves!
What's more, this tool has helped me grow my business well into 7 figures in 2013... and hopefully, it will do the same for you this year!
I reveal everything in this short VIDEO here: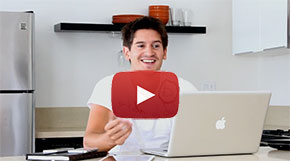 TODOom - Free access for all Spin Rewriter users
Make sure to watch it because I genuinely believe this is one of those things that can absolutely transform your business.
Plus, there are NO strings attached — it's a freee gift from me, to let you know just how much I appreciate you guys!
You truly are the best.
Again,
click here to watch the video and to get instant access
to an awesome software tool that will make you 10x more productive!
To your wild success,
Aaron
P.S.
It's something that will make sure you take action every single day — and that you feel GREAT about yourself. Plus, you know, it's absolutely free... as in FREE BEER! 😃
For more posts, check out the Monthly Archives.
Why are we publishing all these updates?
Our blog lets our amazing users know what's happening here at Spin Rewriter at all times, so they can try out the newest features as soon as they're available — and let us know what you think.
Let us say this again: Thank you for your feedback!