Spin Rewriter - Blog Posts from May 2015
Surprisingly, no blog posts about Spin Rewriter were written in May 2015.
Why are we publishing all these updates?
Our official Spin Rewriter blog lets our amazing users know what's happening here at Spin Rewriter at all times.
This way you can try out the newest features as soon as they're available — and let us know what you think.
This needs to be said again — thank you so much for your feedback!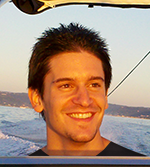 - Aaron Sustar