Open any month to discover 292 updates.
We've been working hard on Spin Rewriter for 10 years now, with new updates released every single month. Go check them out!
We just rolled out another cool update. 🤩
When looking at your Archive of rewritten articles, each article is represented by a title. This title can either be generated automatically (usually from the first couple of lines of the article before it was run through Spin Rewriter), or it can be set manually by the user.
Now, if a user is setting custom titles for individual articles in their Archive, that's probably for a good reason! That user wants to be able to easily find this exact article in the future — probably among dozens of other articles he or she also has open at the same time.
So we've decided to significantly improve our UX when it comes to using custom article titles. 👍
From now on, when you open a finalized article, you'll see its custom title right there, in the middle of the screen of Step 3. And not only that — your article's custom title will also be included in the title of the web page, i.e. the text that's visible on the tab you have open in your browser.
In other words: You can now have dozens of articles open at the same time, and you'll be easily able to tell which article is which just by glancing at the tab titles in your browser. Or, if you're quickly switching between various articles, you'll see their titles very clearly in Step 3 where you're generating all of your unique articles.
Go check out this latest UX improvement as it's already live on our servers — and enjoy! 😃
Despite a slight New-Year's-Eve hangover, we're most definitely not standing still in 2022 here at Spin Rewriter! 🍾
In fact, we have just rolled out a BIG improvement to our exporting feature.
As you know, once you are done with the article spinning process and you're satisfied with the spintax you've generated, it's time to use Spin Rewriter to start generating top-quality unique articles.
Now, you've always had a number of different options available when looking at each specific unique article you generated:
You could add relevant images with a click,
or add relevant videos just as easily,
or check the spelling & grammar,
or run a Copyscape check,
or remotely post your unique article to a WordPress website,
or even export your unique article as a .txt file.
Which already sounds like a LOT of power, right? 🤩
Well, we've just taken things another step further and added two awesome new capabilites to give you even more power when using Spin Rewriter:
You can now also export your unique articles as PDF documents (.pdf).
And you can export your unique articles as Word documents (.doc).
This newest update to our exporting feature is already live on the servers — so you can try out the new .pdf and .doc exports for yourself right now! 👍
Enjoy!
The time is here — let's clink our glasses to a happy and successful new year 2022! 🥂
Looking back at 2021, while it was most definitely yet another strange year, it was actually also pretty great in more than a few regards.
In fact, looking at Spin Rewriter as a software product, 2021 was actually our most successful year — EVER! 🤩
During 2021 we launched a brand-new version of Spin Rewriter... and this latest-and-greatest Spin Rewriter version 12 has brought a plethora of amazing upgrades for our enthusiastic users.
This newest version 12 of Spin Rewriter has also been the BEST received version we have ever shipped. Both our long-time customers and our newest customers have been raving about the power of the ENL Semantic Spinning technology and the ease-of-use that we've packed into version 12.
And in my humble opinion: Happy customers is what this is all about. It's why we get up in the morning and it's why we've been putting all this effort into Spin Rewriter for the past 10 years. We're doing all of this to deliver happiness and success to our amazing customers.
So, of course, seeing that our customers actually love using Spin Rewriter is the definition of a dream-come-true for our entire team.
I hope you were able to make the most out of 2021 as well. ❤️
And I hope you're starting this brand-new year 2022 with a set of clearly defined goals, a renewed focus, fresh energy and pure excitement about your opportunities and your success that lies ahead.
Here's to ALL of your dreams coming true in the new year,
Aaron — and the entire INFINET LLC team 😃
We're getting closer and closer to the end of yet another deeply unusual year. This seems like a good time to look into the future — hopefully with renewed optimism for what lies ahead.
And what better time for this than the holiday season, right? 🎄
Whether you're celebrating Christmas or not, I hope this holiday season brings you happiness, peace and a lot of fun, memorable moments with the people closest to you.
I hope the hustle and bustle of yet another crazy year (hey, we're two-for-two now!) has finally started to slow down at least a little bit. I also hope you'll be spending the holidays in good health, surrounded by your family and friends.
And here's to hoping that we all enter 2022 with recharged batteries — and that we're entering a year when things finally go back to normal. That's what I asked Santa for, anyway. 😃
Happy Holidays to everyone from our entire team!
🎅 🎄 🎉
Here at Spin Rewriter we feel there's always room for improvement. There's always some way we can go the extra mile for our awesome customers. And over time, all of these small improvements add up into a great user experience.
Let me give you a recent example. 😃
You know how we sometimes send you email updates about what's going on here at Spin Rewriter, or tell you about special deals we were able to get you?
Well, in those emails, I've been using the same exact signature since 2011. It's my signature and it never changes, so... why would I ever need to update it, right?
Well, the tech world is always evolving. And sometimes this means that something that's perfectly good today isn't going to quite cut it tomorrow.
So here's what happened. It all boils down to two major things:
• "Retina" displays: A lot of the screens our customers are using got much sharper over the years. Phone screens have crazy resolutions at 6 inches these days. Tablets have insanely sharp fonts. Even desktop monitors with a 4K resolution at 27 inches are way way sharper than the 1080p monitors of yore.
• Dark mode: Many of our users are using "dark mode" (at least in the evenings) on their phones and laptops. Which gives emails a dark background and white text so reading them doesn't burn your eyes at night.
Put these 2 things together, however, and suddenly my old signature starts to look pretty pretty bad. 😬
So here's what we did:

We made my signature much, much sharper... and when shown on a dark background, we made sure it comes with a nice border instead of the pixelated mess it came with before.
Now, I feel like I should point out: This isn't some vanity thing on my part. 🙈
It's about the attention to detail that we're pouring into every last bit of the Spin Rewriter experience. And I think this is a big part of the reason why tens of thousands of people absolutely love Spin Rewriter. So we're happy to do it. 😃
Time for another update as we're entering Happy December 2021. 🎄
With the latest push of code to our production servers, we have further improved auto-capitalization of synonyms that Spin Rewriter suggests for the original words and phrases found inside your articles.
This latest update is focusing especially on capitalization of synonyms when it comes to suggestions Spin Rewriter is making for acronyms, abbreviations, initials, and so on.
For example, when dealing with the word "TV" in the middle of a sentence, you will no longer get "TELEVISION" as one of the suggested synonyms — even though the original word "TV" was, technically speaking, in all-caps.
Now, fixing this issue wasn't quite as simple as it may sound. You could say, "sure, of course the algorithm should never suggest 'TELEVISION' to replace 'TV', it should always suggest 'television'!"
...but no. 😬
If your original sentence said "TV is on", the suggested synonym should be "Television" because the word appears at the beginning of the sentence... and if the original title of your article was "TV = OK", then it probably still makes sense to suggest the synonym as "TELEVISION" to keep the artistic style of your title the same.
So it took quite a bit of coding to get things just right. 👌
As a result, "UK" also no longer gives you "UNITED KINGDOM" but gives you the synonyms in their correct form, based on the wider context of the appearance of the original word... and same goes for many, many other acronyms, abbreviations and initials.
In other words: It all now works exactly as it should, and your generated spun articles read even better. 😃
Enjoy!
Ever since 2014, our users were always able to create an unlimited number of categories to sort their articles under inside their Archive of spun articles.
Making good use of this categorization feature helps our users keep all of their projects neat and organized. Which is pretty sweet. 😃
But until very recently, our users still had to deal with a somewhat awkard UX hurdle when it came to putting a brand-new spun article into a specific category.
When our users were done spinning an article (which means they reached Step 3 of the process), they could easily sort their new article into any of their pre-existing categories with two clicks. So far, so good!
However, if our users wanted to create a brand-new category that would hold their newest article, they couldn't do that from Step 3. Instead, they had to first go to the Archive > Edit Categories > Add Category, and then come back to Step 3 to sort their newest article into this brand-new category.
And while this is perfectly doable, it's not ideal. And here at Spin Rewriter, we always want to provide our users with an ideal user experience.
So, good news: Now you can also create a brand-new category on-the-fly straight from Step 3, as part of the process of selecting a category to file each of your spun articles under. It still takes just a couple of clicks, despite now being much more powerful than before.
Go check it out — and enjoy! 🤩
Today we're bringing you yet another video tutorial! 📹
Spin Rewriter offers fully automated article rewriting through our powerful One Click Rewrite option — but we're not just about that!
Some of our users want more creative control over their process. And for those of our users, we're happy to also provide a seriously powerful manual spinning option! 💪
Today we'll take a look at how you can manually spin your articles (on the level of individual words and phrases) with the help of Spin Rewriter. Spin Rewriter can still make all of the suggestions for you, but it's up to you to pick which ones you want and which ones you don't. Plus, you'll discover how to use some advanced features (also shown in this tutorial video) that will speed up your process.
Check out how Spin Rewriter can help you with manual spinning (if that's your jam):
Don't forget: This video tutorial also includes a number of advanced features that will seriously speed up your rewriting process — even if you're looking to do things manually. 👍
And, as always, we also have a full collection of video tutorials available here... Enjoy!
You might already be familiar with the official Spin Rewriter WordPress Plugin.
We've designed it with a single goal in mind: It helps you keep your WordPress websites full of high-quality and unique content at all times. It does this by carefully tracking all of your existing posts on your websites, and once any of your posts reaches a specific age — say two weeks, or six months — our plugin will automatically spin that post (using Spin Rewriter's ENL Semantic Spinning technology) and re-publish it as a brand new post.
This way your websites are always updated with fresh and relevant content, without you having to lift a finger. That's the combined power of Spin Rewriter and our WordPress plugin. 👍
And it gets even better than that:
This morning we pushed out a pretty cool upgrade. 😃
Everyone using our WordPress plugin can now choose to ONLY automatically spin and re-publish posts that belong to certain Categories. This gives our customers much more control over which content should be re-used automatically by our WordPress plugin in the future, and which posts should NOT get automatically spun and re-published.
In addition to this upgrade, we have also vastly improved the UX of choosing which individual posts NOT to spin and re-publish automatically in the future.
If you already have our WordPress plugin installed, you will be prompted to upgrade to this latest version automatically.
And if you absolutely cannot wait for these new improvements, you can always update your plugin manually from your WordPress admin panel by going to Dashboard > Plugins > Spin Rewriter and clicking the "Check for updates" link.
Enjoy! 😎
This is a BIG DAY for us today! 🤩
Earlier this morning we unveiled the brand-new Spin Rewriter 12!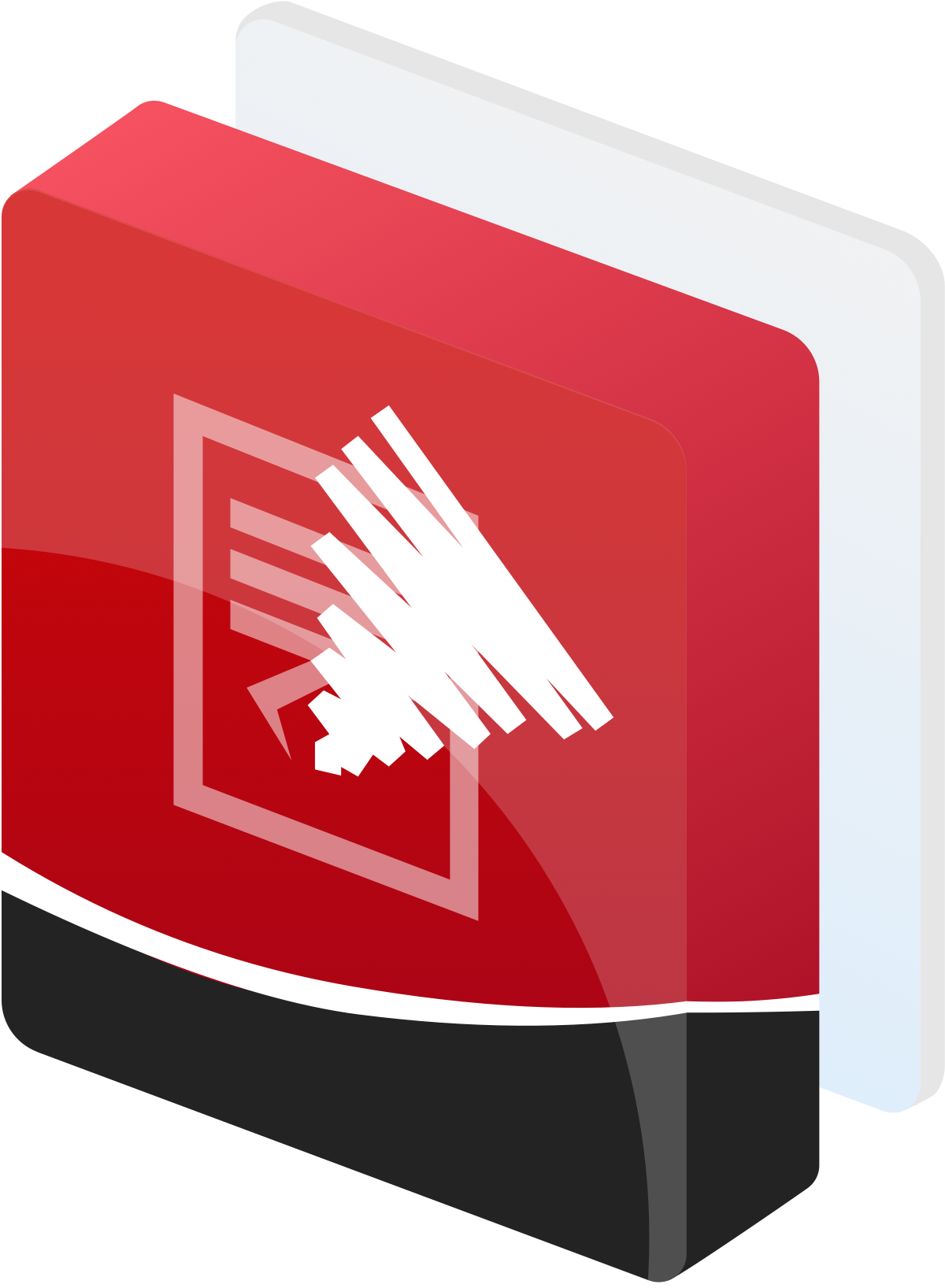 We honestly couldn't be prouder!
This year we've truly outdone ourselves in terms of all the features and goodies we've managed to pack into the brand-new Spin Rewriter 12.
Here's just 12 of them:
🍪 Goodie #1: We've delivered another huge break-through in our ENL Semantic Spinning technology which lets Spin Rewriter 12 take phrase-level spinning another step further. A new, revolutionary approach to detection of "spinnable" phrases basically guarantees 100% uniqueness & readability of your articles.
🍪 Goodie #2: We've completed a massive (680 hours of working time) manual review of our synonym database in order to further refine the suggestions our ENL algorithm is making, resulting in better articles for our users.
🍪 Goodie #3: Our extensive in-person user testing revealed a number of UX improvements that we've implemented to make your life much, much easier.
🍪 Goodie #4: Our improved on-boarding process guides all of our newest users by the hand, all the way to their first finished top-quality spun article. This way everyone can succeed with Spin Rewriter.
🍪 Goodie #5: We've refreshed our 16 detailed, hands-on tutorial videos that explain every feature and turn our users into fearless content-generating ninjas.
🍪 Goodie #6: We've released an even more powerful mobile version that now includes the entire feature-set of the desktop version of Spin Rewriter.
🍪 Goodie #7: Our users can now enrich all of their generated spun articles with relevant, professional, royalty-free images and videos with just a few clicks — easier than ever before.
🍪 Goodie #8: It's now also easier than ever before to categorize spun articles, with in-place category creation and intelligent sorting inside the Archive.
🍪 Goodie #9: Spin Rewriter now also detect if our users copy-and-paste a malformed article into Step 1, offering to fix the issue automatically with a single click.
🍪 Goodie #10: We've further improved auto-capitalization of synonyms, especially when suggesting synonyms for acronyms, abbreviations, initials, and so on.
🍪 Goodie #11: We've made our active-to-passive voice converter much more powerful, resulting in articles that are more unique and read even better.
🍪 Goodie #12: With Spin Rewriter 12, our users can now export their generated unique articles in text, PDF and Word (.doc) formats to fit all of their needs.
And much, much more...
Bottom line: Spin Rewriter version 12 is an absolute spinning beast!
Simply log into your Spin Rewriter account and see for yourself! 😃
And if you don't have access just yet...
Go here to get access to the brand-new Spin Rewriter 12 today...
For more posts, check out the Monthly Archives.
Why are we publishing all these updates?
Our blog lets our amazing users get all the latest updates on Spin Rewriter. This way you can always try out the newest features as soon as they're available — and let us know what you think.
Let us say this again: Thank you for your feedback!