on any month to discover 377 updates.
We've been working hard on Spin Rewriter for 11 years now, with new updates released every single month. Go check them out!
Time to look at another (of our many) video tutorials! 📹
In our previous video-tutorial-related blog post we looked at how to add relevant media (images and videos) to all of the unique articles you're generating with Spin Rewriter.
Today we're going to see how you can easily export HUNDREDS of unique articles in many different ways:
This detailed video tutorial will show you exactly how to export any number (1-1000) of freshly generated, unique articles in Step 3 of the Spin Rewriter spinning process. 👍
And of course — if you want to deepen your SEO knowledge, hone your article spinning ninja skills even further and are interested in more video tutorials, you will find them right here... 🎓
2023 is here — can you believe it?
Let's clink our glasses to a wonderful and successful 2023 ahead of us!
🥂 🍾
Now, if we take just a moment to look back at 2022 here at Spin Rewriter HQ, there's one thing that truly stands out to me: I have incredibly fond memories of how excited we were to launch the latest-and-greatest Spin Rewriter 13 with a looong list of upgrades and a wonderful design facelift.
Both our long-time users and our newest customers seem to be truly impressed with the spinning power and ease-of-use that we've packed into version 13 of Spin Rewriter. And that's what makes our entire team truly happy! 🤩
I hope you were able to make the most out of your 2022 as well. ❤️
And I hope you're starting this new year with renewed energy and a clear path ahead to achieving your goals — whatever they may be. We'll be here to help you along the way!
Here's to ALL of your dreams coming true in 2023,
Aaron — and the entire INFINET LLC team 😃
Another year is slowly saying its goodbyes.
By my count, this has been the third very unusual year in a row now. With the strangeness of the pandemic times now finally receding, 2022 did its best to make up for it by bringing about the highest inflation in 40+ years, war in Europe and death of Queen Elizabeth II.
Not exactly the carefree year we were used to for a decade before 2019, then. Or maybe I was still too young and oblivious back then.
In any case — right now seems like the perfect time to look at the year that lies ahead. Hopefully with renewed optimism for what the future will bring.
And with that in mind, let me wish to all of you:
🎅 Have a very Merry Christmas! 🎄
Whether you're celebrating Christmas or not, I hope this holiday season brings you happiness and peace.
I hope you recharge your batteries for a wonderful 2023 and I hope you spend these final days of 2022 in good health, surrounded by family and friends.
Happy Holidays from our entire team!
🎅 🎄 🎉
Earlier this morning we rolled out an update to the Gold Membership interface — which is an optional upgrade for those Spin Rewriter users who want our team to take care of an even bigger slice of their SEO tasks.
Among other benefits, our Gold Members can order up to 50 articles on any topic each month. Our team then makes sure to source these articles, professionally spin these articles, and deliver them within 24 hours at the latest. (Our average turnaround time is actually closer to 7 hours!) 😃
Our team delivers each of these articles both in its original form, and in spintax format after the article has been professionally spun. This allows our Gold Members to instantly have access to thousands of relevant articles on the topic of their choice (or multiple topics), every single month.
Our latest update improves the empty state of the interface (i.e. before a user has placed any article orders) and the downloading interface for articles. For example, filenames of downloaded articles now include the primary keyword of each article order, e.g. Sports cars - 3 - spintax.txt, for easier archiving and future reference.
Feel free to check it all out for yourself — and if you aren't yet, consider becoming one of our Gold Members! 🤩
As part of the design facelift that we rolled out with the brand-new Spin Rewriter 13 we have also been focusing on delivering the perfect user experience on all devices.
Now, Spin Rewriter (as a website / online service) has of course been fully "responsive" for half a decade now.
This means that it looks great on large desktop displays, laptops, tablets and mobile phones. Each of these devices gets a slighly different, optimized version of the website that makes the best possible use of available screen space.
But with the latest design facelift in Spin Rewriter version 13, we have taken this yet another step further. 🤩
For example, previously, when viewing the Spin Rewriter website on small desktops computers (ranging from 980px to roughly 1200px wide) and on larger tablets (e.g. my own iPad Pro with an effective resolution of 834×1194px), some elements of the user interface felt a bit cramped. The website wasn't quite breathing just right. Now we have fixed this — the website now makes much better use of all the screen width available while making sure the website layout breathes and feels comfortable and fun to use.
Similarly, we've rolled out a number of tweaks to further improve the experience on mobile devices. For example, the Timeline on the Spin Rewriter homepage was using icons that were arguably too large until now — which meant that the text was squished to the right side of the screen with not enough characters per line for an optimal reading experience. We have now fixed that, too — and the mobile version of the Timeline is now an absolute joy to see.
There are (waaay!) too many tweaks to list them all here, but we are super happy with the fact that Spin Rewriter now looks absolutely gorgeous on ALL devices. 🥰
Let us know if we missed anything — and have fun using the website! 😃
As part of launching the brand-new Spin Rewriter version 13 about two weeks ago (on October 19th), we are of course also updating all of the supporting infrastructure that comes with a big launch like that.
Last week we already talked about our WordPress Plugin's newest version 13.0.0 getting full PHP 8 support along with some other new features.
And today I'm happy to announce that our entire API documentation and all of our API code samples also got fully updated to reflect the latest Spin Rewriter 13 changes.
👩‍💻 👨‍💻
Of course — and this goes without saying — the updated API documentation and code samples went live on the actual launch day so they have been available for over two weeks now... but we're just finding the time to write a blog post about them now. 😃
Feel free to check out all of the Spin Rewriter API features now — we can't wait to see what you'll build with the power of our semantic spinning API. Good luck!
With our mega-exciting Spin Rewriter 13 launch happening last week, we didn't even get the time to talk about all the upgrades yet!
So today let's talk about one of the upgrades that kind off flew under the radar until now. ✈️
Now, you might already be familiar with the Spin Rewriter WordPress Plugin.
Our WordPress Plugin makes it really easy for our users to keep their WordPress websites full of unique, high-quality content — without any effort required.
It carefully tracks the age of all posts on your WordPress websites, and as soon as any post turns a certain age (e.g. a week old, or two months old, etc.), our plugin automatically spins that particular post and re-publishes it as a brand-new post.
Combining the power of Spin Rewriter and our WordPress Plugin makes it really easy to have your websites always updated with relevant, fresh content. You just set your preferences once (e.g. the age when posts should be spun and re-published) and you let the plugin do its job while you kick back and relax.
So that's pretty cool. 🤩
And our plugin just got even better!
Simultaneously with the launch of Spin Rewriter 13, we have also rolled out a brand-new version of our plugin: version 13.0.0 (of course).
This newest version of the plugin comes with full support for servers running PHP 8.0 or higher. 👍
So if you are running the latest version of PHP on your server (≥8.0) and were running into any sorts of issues with our plugin, these issues are now fully resolved — and our plugin works better, more reliably and faster than ever.
Our plugin testing environment now includes a fully up-to-date installation of WordPress on a server running PHP 8.1, another fully updated installation of WordPress on a different server running PHP 7.4 and a third one-version-behind somewhat-out-of-date installation of WordPress on a PHP 7.3 server.
This testing setup lets us test our plugin's functionality in a multitude of real-world environments and allows us to be confident that the plugin truly works for our awesome users — which is why we're doing all of this in the first place. 😃
If you already have our WordPress plugin installed, you should be prompted to upgrade to this latest version 13.0.0 automatically.
Otherwise, you can always update your plugin manually from your WordPress admin panel by going to Dashboard > Plugins > Spin Rewriter and clicking the "Check for updates" button. The plugin will update automatically from there.
Hope you like this update — and happy spinning! 😃
Today is a HUGE DAY at the Spin Rewriter office! 🎉
We just launched the latest-and-greatest Spin Rewriter version 13!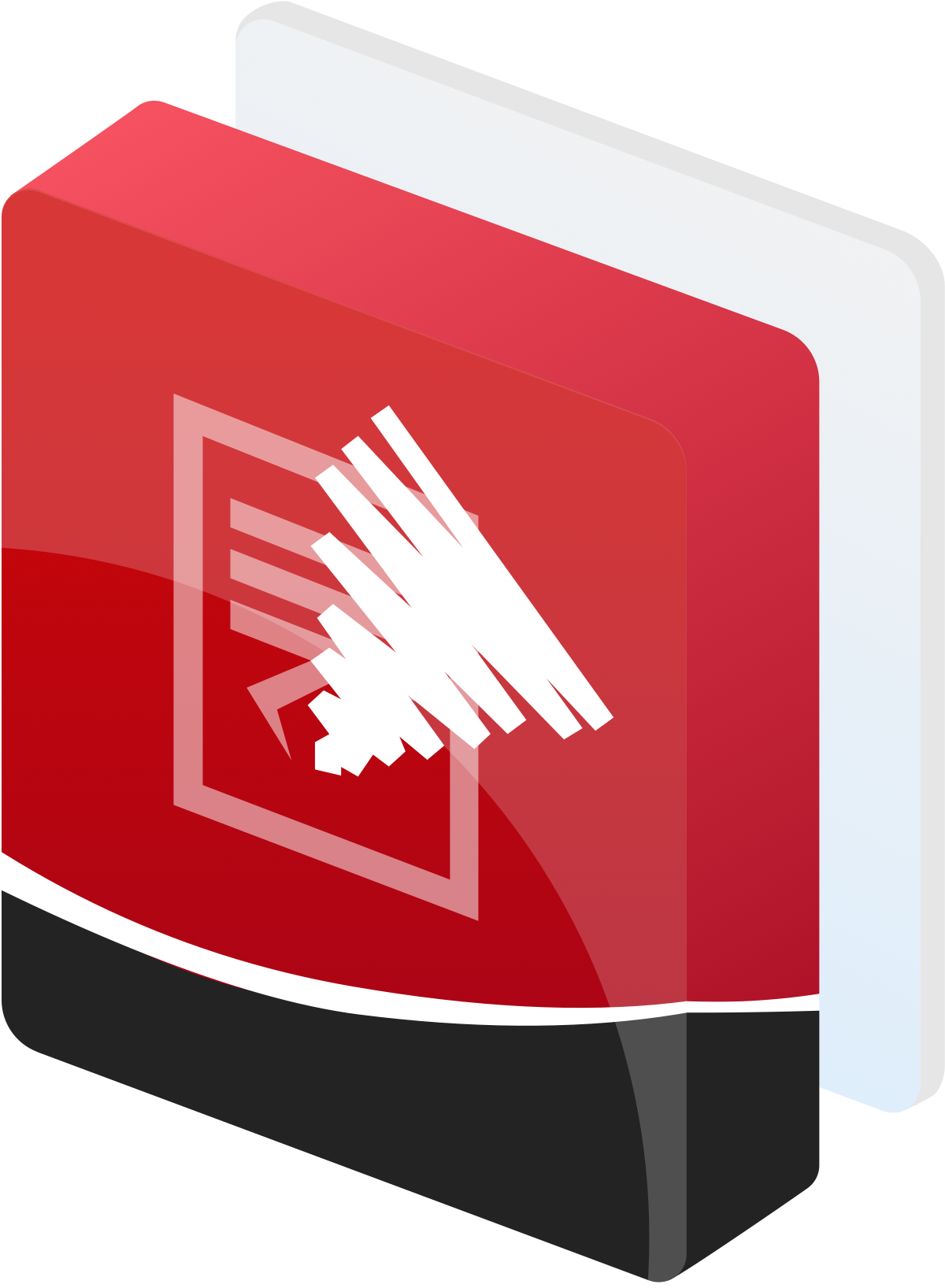 ...and honestly — we couldn't be happier with how it turned out!
🤩 First off, how about that design facelift?!
After almost 12 years of using a red-and-gray color scheme, our world-class designers took on the gargantuan task of making Spin Rewriter version 13 feel even friendlier... Suffice it to say, we are all beyond ecstatic about how the final result turned out! Hopefully you are, too. 👌
But of course we didn't quite stop there...
Here's what our wonderful team has packed into Spin Rewriter 13:
🍪 Goodie #1: With the recent boom in A.I. space, it's only fitting that Spin Rewriter also benefits from its own big ENL Semantic Spinning technology breakthrough.
Spin Rewriter 13 is ready to take semantic spinning yet another step further. We have updated its core algorithm with a revolutionary approach to phrase detection based on deep-learning technology. 100% uniqueness and readability are now guaranteed!
🍪 Goodie #2: Our team has also invested 440 hours of effort into a thorough manual review of our synonym database. This further refines the suggestions our algorithm is making, resulting in better articles for our users.
🍪 Goodie #3: We were able to improve not just the UI (with the new design facelift) but also the UX (user experience) of Spin Rewriter. The improvement is a direct result of our extensive in-person user testing — which is something we've become quite passionate about.
The improved UI in version 13 will make our users' lives much easier when it comes to generating virtually unlimited unique content.
🍪 Goodie #4: Our improved on-boarding process guides our newest users by hand all the way to their first finished top-quality spun article. This way everyone can succeed with Spin Rewriter.
🍪 Goodie #5: We've refreshed our detailed tutorial videos that explain every feature and turn our users into fearless content-generating ninjas.
🍪 Goodie #6: Our team has made the Archive of spun articles much more powerful. Our users are now able to categorize their articles more easily, rename them (in bulk), delete them (in bulk), set custom names... They can also sort their articles in new and powerful ways through an extremely intuitive new interface.
🍪 Goodie #7: We've made it super easy to import any existing articles that our users might already have in spintax format right into Spin Rewriter 13. This gives our users control over ALL of their spun articles inside one big, unified Spin Rewriter Archive of articles.
🍪 Goodie #8: With Spin Rewriter 13, it's now easier than ever for our users to enrich their spun articles with royalty-free media, i.e. videos and images. The whole process takes just a few clicks, and Spin Rewriter can now even recognize the primary theme of each generated article so it's able to fetch relevant videos and images for our users automatically.
🍪 Goodie #9: We have improved auto-capitalization of synonyms. Now the capitalization that we suggest is always correct — even when suggesting synonyms for acronyms, abbreviations, initials, etc.
🍪 Goodie #10: The official Spin Rewriter WordPress Plugin now comes with full compatibility with servers running PHP 8.0 or higher, as well as improved internal caching for faster performance.
And much, much more...
Bottom line: Spin Rewriter version 13 is an absolute article rewriting beast.
Simply log into your Spin Rewriter account and see for yourself. 🤩
Or, in case you don't have access to Spin Rewriter just yet...
Get access to the brand-new Spin Rewriter 13 here...
It's now October — which means we are only two weeks away from our big launch of Spin Rewriter 13! 🤩
So we figured we'd give you a glimpse into one of the upcoming features in the newest version that will be available on October 19th... Here it goes:
Step 3 of the rewriting process is now getting a brand-new option called "Enrich articles with headings, bullet points, etc.".
When you enable this feature, Spin Rewriter will automatically detect various headings and lists inside each of your generated unique articles.
When viewing your generated unique articles in "Visual" mode inside Step 3, you will notice that headings are now automatically displayed in a larger, bolder font — with your article's primary heading being the most prominent one. Itemized lists will also be formatted in a much more visually pleasing manner, complete with bullet points and appropriate margins in between individual list items.
This feature will bring you yet another step closer to being able to publish your generated spun articles on your websites with absolutely zero further editing required — just a simple click and you're done.
The way it should be! 👌
We hope you're as excited about the upcoming Spin Rewriter 13 as we are. We can't wait to show it to you — it will go LIVE on October 19th! 👏
I cannot believe it:
🥳 Today Spin Rewriter turns 11 years old! 🥳
How has it been 11 years since we launched the first version of Spin Rewriter back in September of 2011? 🤯
I still remember that day like it was yesterday.
Well, one thing's for sure: We have kept working really hard for all 11 of these past years, and we couldn't be happier about where Spin Rewriter is today.
It's grown into a well-polished, well-loved product with over 181,000 happy users who are sending us incredible feedback and getting great SEO results with it.
So here's to Spin Rewriter: Happy 11th Birthday! 🎂
And to our amazing customers:
THANK YOU — we appreciate you so much! 🥂
For more posts, check out the Monthly Archives.
Why are we publishing all these updates?
Our blog lets our amazing users get all the latest updates on Spin Rewriter. This way you can always try out the newest features as soon as they're available — and let us know what you think.
Let us say this again: Thank you for your feedback!