Spin Rewriter WordPress License Is Like

Steroids For Your WordPress Websites

!

The Spin Rewriter WordPress License is the only thing that will give you even more power & more features when it comes to unlimited creation of top-quality content with Spin Rewriter.

It comes with TWO (2) HUGE BENEFITS:
Benefit #1:
Access To The Official Spin Rewriter WordPress Plugin
You get the official Spin Rewriter WordPress Plugin that you can install on an unlimited number of websites. This plugin comes with 4 extremely powerful features:
WordPress Plugin — Powerful Feature #1 — Automatically Spin & Republish Old Posts: As soon as your posts reach an age that you selected (e.g. 7 days, or 3 weeks, or 2 months), this plugin will use the full power of Spin Rewriter and its ENL Semantic Spinning technology to spin them & republish them as brand new posts.
WordPress Plugin — Powerful Feature #2 — Automatically Fetch New Unique Posts: This plugin will automatically find new relevant content for you. Then it will use the ENL Semantic Spinning technology to turn that content into brand new, unique & relevant posts for your website. You simply pick how many new posts you want automatically delivered to your WordPress website — from multiple new posts a day, to just one post a month (or even less).
The Awesome Power of Features #1 & #2 Together: These two features will keep all your WordPress websites always fresh and chock-full of new & unique relevant content, and Google won't be able to help itself but fall in love with them. The average increase in rankings that's being reported by our tens of thousands of users is nothing short of amazing!
WordPress Plugin — Powerful Feature #3 — Spin Inside WordPress: This plugin also lets you spin your WordPress posts and pages straight from your WordPress admin panel. It's a matter of clicking a button and waiting for the magic to happen... and, poof! You've got a brand new & unique post sitting inside your post editor in seconds, ready to be published.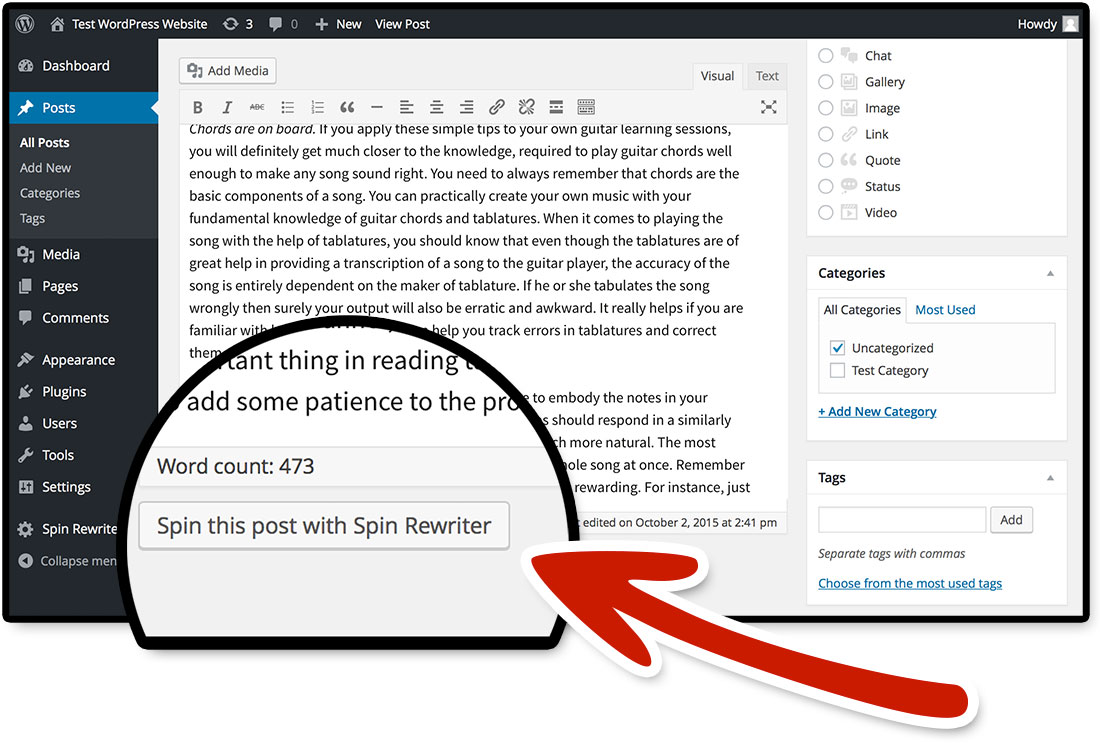 WordPress Plugin — Powerful Feature #4 — Connect Your Websites: By installing this plugin on your WordPress websites, your websites will automatically appear inside your Spin Rewriter account — with full support for one-click remote posting straight from your account!
Benefit #2:
Full WordPress Integration With Support For Remote Posting
When you have the Spin Rewriter WordPress License, you can add an unlimited number of WordPress websites directly to your Spin Rewriter account. Once you add your websites, you'll be able to send your new & unique articles directly to them with a single click.
The one-click remote-posting feature even allows you to schedule the exact date and time of when you want your new posts to appear on your websites. Oh, and of course you don't even need to install our WordPress plugin on your website for the remote-posting feature to work — you can literally add an unlimited number of websites!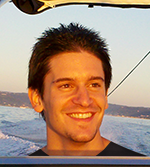 - Aaron Sustar