Spin Rewriter 10 has now been out for almost a month... and we're still absolutely over the moon about how well it's been received. 🤪
Thank you so much to everyone who has sent us overwhelmingly positive feedback and countless incredibly kind messages.
We truly appreciate it more than we can say!
We haven't slowed down after the huge version 10 launch, either.
We're continuing our HARD work every single day to make Spin Rewriter as amazing as it can possibly be. For example, take a look at the result of a Speed Test Audit on our new website: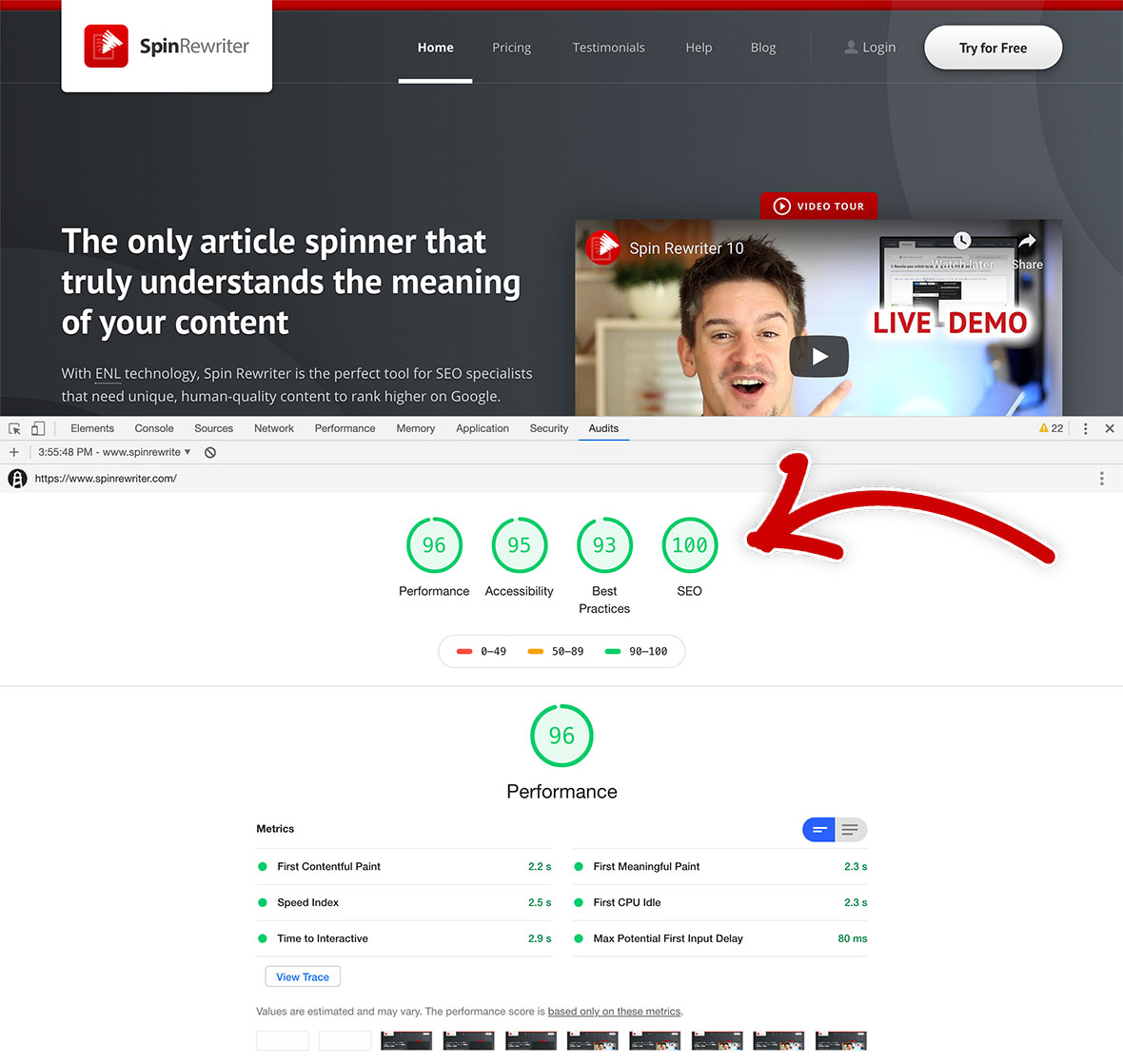 The new website scores incredibly well on all metrics, with scores in the nineties all across the board. We couldn't be happier — the work of our dev team has truly paid off!
To give you an idea of what an achievement that is, try running the same Speed Test Audit on any other modern, complex website... or on our competitors' websites. The results are pretty telling. 🙈
Of course we're more than happy to put in the extra work — because that means that you, our amazing users, will enjoy using Spin Rewriter even more. 👍
Thank you for using Spin Rewriter —
and stay tuned for regular updates in the future!
Published on: November 6th, 2019
← Previous: Spin Rewriter 10 is now live!