Another month — another new feature. 😃
You can now add a profile picture to your Spin Rewriter account.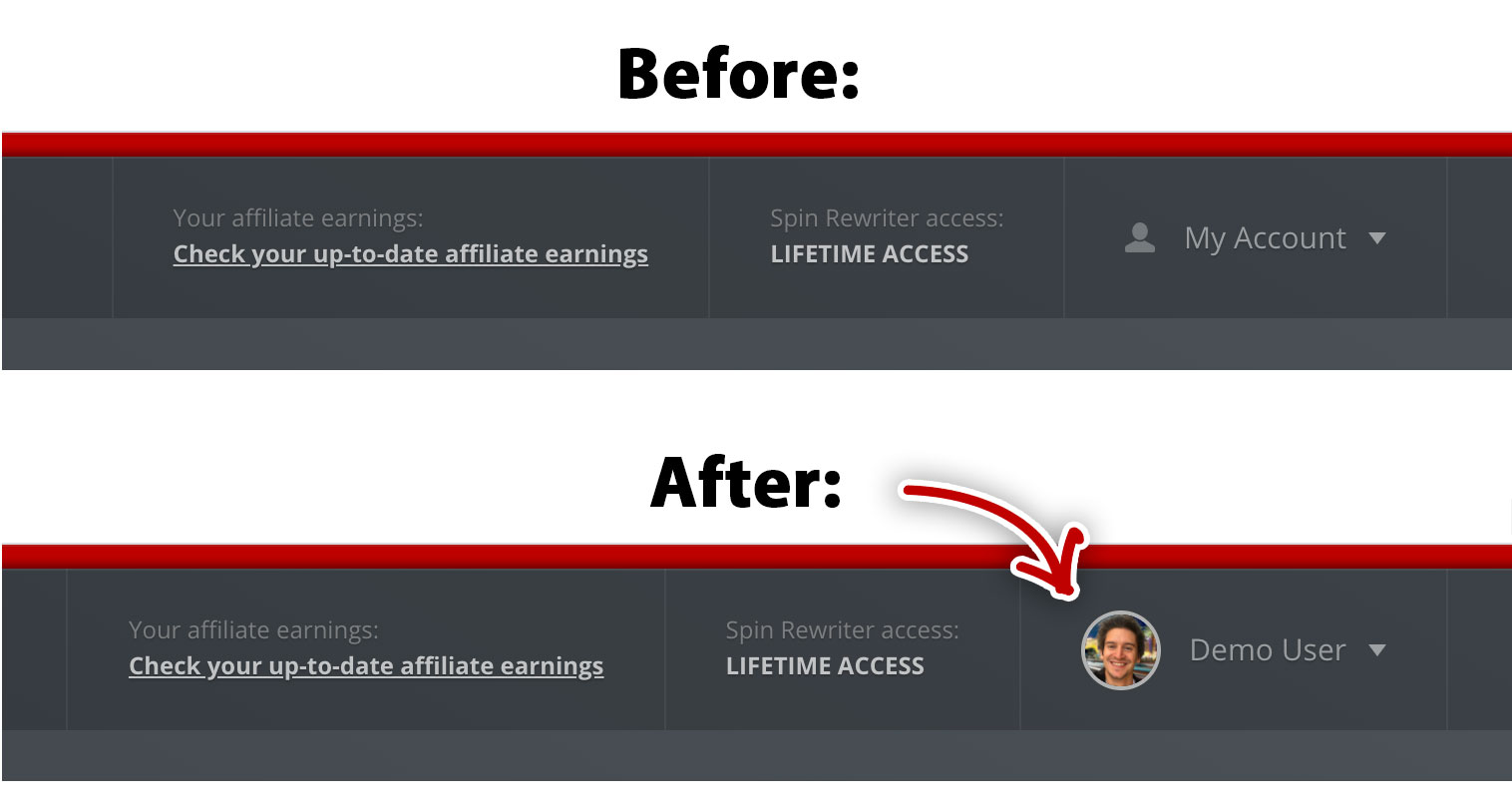 See how your user account menu used to simply say "My Account"? While that's definitely a decent solution, it's not quite perfect — and here at Spin Rewriter we're always striving to deliver that perfect experience to you.
Now, with this latest update, this menu will show your full name — if we have it on file, of course. And to make your Spin Rewriter account feel even friendlier, this menu can now also show your custom profile picture instead of the gray icon.
This isn't just a cosmetic change — it also brings with it another big benefit. If you're often switching between multiple Spin Rewriter accounts, you can now immediately see exactly which account you're currently logged into.
This feature is already "live", so feel free to upload your profile picture now! 😃 👍
Published on: February 2nd, 2021
← Previous: Tutorial: How to spin multiple articles at once (bulk rewriting)
→ Next: New API library: Python 3