...that there's a new spinner on the block!
And, well, you know what they say. "
Imitation is the sincerest form of flattery
" and all that. At least that's what I've been telling myself. 😃
So, here's Spin Rewriter's design for remote posting to WordPress websites. We rolled it out in 2014: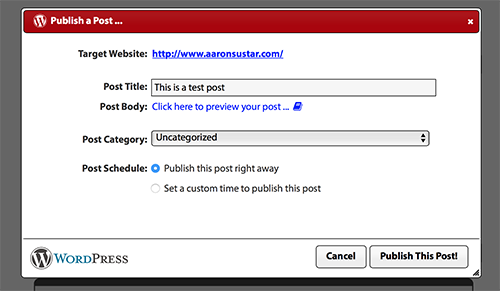 And here's how our newest competitor completely reimagined their remote posting interface: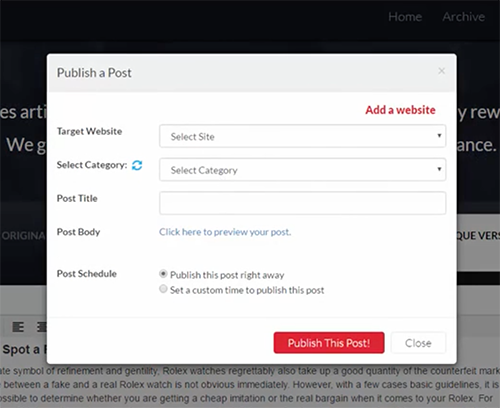 Hmm... OK. Well, they
did
switch around the "Cancel" and "Publish This Post" buttons in the bottom right, I'll give them that.
In all seriousness, I wish them all the best — the more, the merrier!
Published on: October 6th, 2016
← Previous: We're now officially MOBILE READY
→ Next: You can now stay logged in (if you wish)