...What If You Could

Easily Grab First-Page Rankings on Google


Without Ever Spending Another
Dollar on Content?!
Aaron Sustar, founder
From: The Laptop of Aaron Sustar
Date: April 25th, 2014
Dear Fellow Marketer,
First, please make sure to watch the video above!
By watching my short & sweet video you'll discover an insider secret for grabbing first-page rankings on Google without ever spending another dollar on content...
What's more, I also reveal how something rather embarrasing had to happen to me before I figured out a unique approach to SEO that turned out to be... a license to print money.
IF YOU ARE UNABLE TO WATCH THE VIDEO, or if you want to see even more screenshots of our crazy rankings AND real-life testimonials from our raving customers, click here...
Otherwise, don't wait until it's too late —
grab your copy of Spin Rewriter with your amazing bonuses NOW:

Our Awesome Customers, Your Response
Has Been ABSOLUTELY OVERWHELMING!

99.7% Positive Reviews From Over
31,400 Members Tell You The TRUTH:


This software is fantastic. I have been writing articles for blogs and seo purposes for 2 years now and have used several pieces of software during this time. All proclaiming to be the best, but in my mind your tool is street's ahead of the competition. Great software, super easy to use and incredibly fast. Thank you so much.


Aaron, I have to say you have blown me away once again.. I'm so glad I jumped in on this right away and made sure I've got a huge headstart on outranking everyone who does link building the old way. I just can't tell you how much this has helped me.. thanks, and thanks again!


Aaron--I love you and I've been buying your products since forever, but this time even I'm not sure how you pulled it off. As far as I'm concerned this tool is pure magic and there's hamsters in the background doing their wizardry--I don't see another explanation for the quality of copy it creates!


After years of using "The Best Spinner" I found a spinner that is at least 2 years ahead of its time. Aaron's "Spin Rewriter" the ONLY spinner on the market to write readable spun content with the click of a button. The ONLY spinner I use and recommend.


Dear Aaron, I really cannot tell you in enough words how happy I am with "Spin Rewriter" I just spun 4 articles that I had written earlier, each article after spining passed Copyscape with 98 percent, AWESOME!, No, Spin Rewriter is not a magic wand, you will have to tweak certain parts, but it reduces the work load by 99 percent. Thank You!


I purchased The Best Spinner first and used it for a few days before refunding my money because it just wasn't as easy as advertised. I almost called it quits until I found Spin Rewriter and I was amazed at how simple the software was and the quality of the spins produced. You just won yourself a long time customer. Thanks!
rated

9.7

/

10

based on

374

customer reviews.
Click here to join our community of SEO insiders &
start using Spin Rewriter to its full potential right away... »

I sincerely wish you all the best in your business.
Thank you for your time, and I'll see you inside!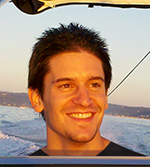 - Aaron Sustar

P.S. Still on the fence? Don't forget about your NO-RISK 5-day FREE trial!
You literally have nothing to lose. All the risk is on me, and I'm totally okay with that.
P.P.S. I will be increasing the price of Spin Rewriter very soon. Our closest competitor is priced at over $620 a year which makes our next step pretty obvious — however, sign up now and you're guaranteed this great price forever!