Spin Rewriter 14 launches on October 11th, 2023 at 11:00 AM EST
Join us NOW:
...and make a killing promoting Spin Rewriter
with our lifetime 50% recurring commissions!
If you already have an account with us, feel free to simply log in.
Welcome, JVs!
Let's Do This Together...
Hey JVs, it's Aaron.
Welcome to the JV page for our big Spin Rewriter 14 launch! Let me tell you — right off the bat — why our existing affiliates are so excited about this launch.
First off, there's something that makes Spin Rewriter completely DIFFERENT from anything you might have promoted recently...
Let's jump straight into it:
🤔 "Spin Rewriter is DIFFERENT?!"
Aaron, What Do You Mean?
In four words: WE REVEAL OUR DATA.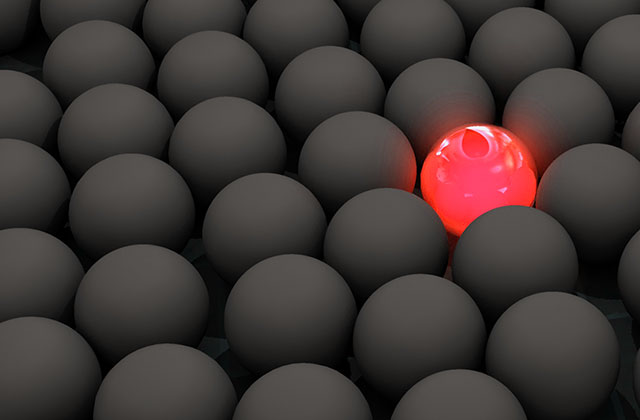 Spin Rewriter isn't like most other IM products. We've been around since 2011 — and this lets us do things that other IM products simply cannot.
For example, when visitors come to our sales page, we don't try to sell them anything.
🤯 »WHAT?!?« I hear you say...
OK, stay with me. That's because we give our visitors our famous 5-Day Free Trial... which they love.
And here's the reason we can afford to do that.
We've got over 11 years worth of customer data and we know that:
FACT 1: 73% of people who start their Free Trial convert into paying customers.
73% percent. Over 11 years of data. This number has stayed extremely consistent and reliable all this time. But we also know something else:
FACT 2: Users who convert into paying customers stay with us for 2.52 yearly rebills on average.
That's 2.52 sales of the yearly plan. The first sale after 5 days, and then 1.52x extra yearly renewals later on.
Of course, some people stay with us waaay longer than that. Some people don't stay quite as long. But on average, this number has also stayed extremely consistent over the years.
Before we jump onto fact number 3, let me tell you that the Spin Rewriter 14 launch deal will slash the price of the yearly plan from $197 down to just $77.
FACT 3: With 2.52 rebills on the yearly plan at $77, that's $194.04 of revenue per each paying customer.
So, every paying customer will pay $194.04 for their access to Spin Rewriter over time, on average.
FACT 4: We also have a seriously profitable funnel with great upsells to further increase revenue per customer — by a LOT.
💰 Here's What This Means For You...
2 Differences For Massive Profitability:
---
Our Big Difference #1 — High Conversion Rates:
It's extremely easy to get people to sign up for our painless 5-Day Free Trial.
Your conversion rates on the front-end will be insane.
Our Big Difference #2 — Great Price Anchoring:
We only offer our famous 5-Day Free Trial with the yearly plan. We also only offer our bonuses AND the 60% discount with the yearly plan.
That's right. We use the monthly plan ($47 per month) and the lifetime license ($497) solely for price anchoring. The high prices of these 2 plans tell people that our product is amazing — which it is! But neither of these 2 other plans come with a Free Trial. Neither of them come with our launch bonuses. Neither of them come with a discount.
All of this makes the yearly plan an absolute NO-BRAINER.
For this reason, all of our users go with the discounted yearly plan which includes the 5-Day Free Trial and launch bonuses.
And here's what happens next...
Here's What Your
50% Lifetime Recurring Commissions
Will Look Like:
---
We've all seen IM launches convert at 15% where customers had to PAY for the product. But here at Spin Rewriter we're giving away a painless free trial that everyone can grab for free instead. Do you think you can get 20% of people to grab something that's free and comes with bonuses? 🤪
Let's see what happens when you send us 500 clicks:
500 clicks to our landing page with the free trial and bonuses
100 people sign up for the free trial
73 people become paying users
Over time, that's 73 x $194.04 = $14,164.92
Your 50% comission = $7,082.46
And that's on the front-end ALONE.
Then we've got our laser-targeted upsell funnel to boot!
In other words, that's a $14.16 affiliate EPC on the front-end alone.
But you're getting 50% recurring commissions on every sale, forever. Yes, even for upsells years down the road. Recurring. Forever.
No wonder our affiliates are saying that our Affiliate Program is the most generous one they've ever found.
But we're going to keep it this way because we LOVE our affiliates here at Spin Rewriter.
In fact, we don't just go the extra mile for you...
We go the extra 730 miles for you if that's what it takes!
We Go 730 Extra Miles For Our Affiliates...


🚗 Check Out This

Road-Trip Video:
---
One of our top affiliates — Colin Klinkert, the Social Monkee guy — lives in Monaco. I simply had to pay him a visit and say "Thank you!" in person.
Here's what Colin had to say about Spin Rewriter when I visited him:
Pretty cool, right? 😃
And you can bet we're going to love YOU just as much as we love Colin! ❤️
Now, Spin Rewriter also stands out in a BIG way
when it comes to sales...
Spin Rewriter
Sells Like Crazy!
(Over $17.1 Million in Sales, Amazing EPC Figures)
---
Every single Internet Marketer out there needs a good article spinning tool — you can never have too much quality content when it comes to marketing and SEO, right? Well, Spin Rewriter is the best article spinner out there.
And because it's the best, it sells like crazy.
In fact, Spin Rewriter has done over $17,100,000 in sales already. Talk about an evergreen, top-quality, high-converting product with raving customers!
Oh, and while we're on the subject of raving customers... Feel free to check out the Testimonials page with over 750 testimonials from real people with real names and real photos next to them. All these people love Spin Rewriter so much they sent us their testimonials completely on their own.
How cool is that?!
Over
$7,300,000 Dollars
Already Paid to our Affiliates!
(Our previous launch did $282,000 in just 5 days!)
---
Ever since we first launched Spin Rewriter way back in 2011, our affiliates have been reporting unbelievable earnings. The lifetime EPCs (Earnings Per Click) of our top 10 affiliates are all easily in the $10.00—$23.20 range.
And because of our lifetime recurring commissions, the EPCs of our affiliates are increasing further every day!
During launches, we've delivered short-term EPCs of $8.37, $5.16, $4.41 etc.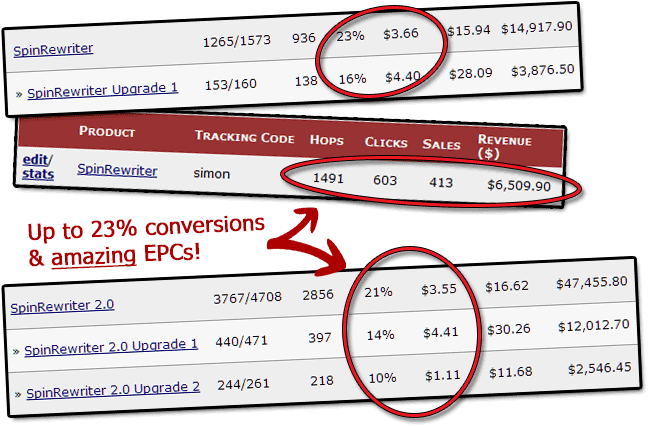 Keep in mind that these EPC figures don't even include the recurring commissions that come with annual rebills later. Your long term EPCs can easily exceed $30.00 with all of your future recurring commissions.
With Spin Rewriter, you promote us once and you'll be making money FOREVER!
Our 50% recurring affiliate commissions never run out... they are for life!
💰 Promote Us Once —
Make Money Forever!
(You Get Hard-Coded 50% Recurring Commissions...)
---
As we've talked about, Spin Rewriter is primarily subscription based. The majority of our users go with a yearly subscription, although we do also offer a rather expensive lifetime option for users who dislike subscriptions.
We've been selling Spin Rewriter and measuring every single detail for over 11 years now... Because of this focus, the quality of the product and our amazing customer support, our retention rates are through the roof.
You already know that users stays with us for 2.52 rebills on average!
This means that for every single yearly subscriber you send our way, you'll make $77.00 x 2.52 x 50% = $97.02 in recurring commissions on average.
Including all of our laser-targeted upsells and downsells, you can realistically expect to make $160.00+ for every single front-end sale in the long term.
Version 14 Launch —
Sales Funnel
---
Upsell
$37
50% Instant Comissions
VIP membership
1-click upsell
Hands-off SEO
50% Recurring Comissions
additional websites
Front end
Spin Rewriter
50% Recurring Comissions
also $47/month or
$497 lifetime
Upsell
WordPress Plugin
$37
50% Instant Comissions
official WordPress plugin
for Spin Rewriter
Upsell
Hands-off SEO
50% Recurring Comissions
we take care of SEO
1 large SEO package
Our affiliates make over
$160.00
for every front-end FREE TRIAL signup in the long term.
(Source: 11+ years worth of customer data)
Downsell
Hands-off SEO
50% Recurring Comissions
we take care of SEO
1 small SEO package
Version 14 Launch —
Promo Calendar
---
🚀 October 11th, 2023 (Wednesday at 11 AM Eastern Time):
LAUNCH OPEN — We release version 14 for the very first time, with our famous free trial for extremely easy conversions! Our monthly and lifetime plans are offered at regular prices ($47 and $497), but our yearly plan is MASSIVELY discounted from $197 to $77. That's a 60% DISCOUNT!
During the launch period every sign-up also comes with our »34 Days To 7,000 Daily Visitors« step-by-step SEO Blueprint and three other actionable launch bonuses that send the value of the launch offer through the roof!
🎁 October 12th, 2023 (Thursday at midnight, 11:59 PM Pacific Time):
SCARCITY — We'll be removing some of the exclusive launch bonuses from the bundle. Thursday is the perfect time to make sure that potential buyers are going crazy about making sure they get full access to Spin Rewriter PLUS all of the cool launch bonuses. This mid-launch scarcity is going to bring in a flood of extra signups and commissions for you!
😎 October 13th, 2023 (Friday):
THE WEEKEND — Going into the weekend will be the perfect time to build more exposure to the offer. It will be the perfect time to really drive home the point about this amazing launch offer. At this point you should start including countdown timers to the offer close on Monday at midnight PDT, describing the pitfalls of not taking action while there's still time, and talking about your own additional bonuses (optional, but recommended for best conversions).
⏰ October 15th, 2023 (Sunday):
SCARCITY RAMP-UP — With just a day left, it's time to ramp up the scarcity and make sure everyone understands what makes the launch deal special. This is where the big money gets made!
🚨 October 16th, 2023 (Monday at midnight, 11:59 PM Pacific Time):
LAUNCH CLOSE — At midnight Pacific time (PDT) the yearly plan goes back to its regular $197 price for a 250% price bump! The free trial goes away. All bonuses go away. Talk about extreme scarcity & urgency! Everyone still on the fence at this point will be signing up in droves!
You are going to see 4-5x as many sales if you mail at least 5 times.
Suggested times for your promo campaign emails:
Oct 11 at 11 AM Eastern Time: Launch officially opens. 🎉
Oct 12: A follow-up mailing about this incredible offer the next day.
Oct 13: Push the urgency of some bonuses going away during the weekend.
Oct 14: Start "stacking the cool" with your own bonuses on Saturday.
Oct 15: Re-iterate the offer and ramp up the urgency on Sunday.
Oct 16: Strong finish with 2-3 emails on Monday before midnight Pacific Time.
With multiple emails and a strong close you are almost GUARANTEED to make at least 4-5x more in your recurring lifetime commissions!
In my personal experience, the difference between sending out a single promo email and doing a focused 7-email promo campaign has been the difference between making $3,844 (ouch) and making $82,928 in total revenue ($41,464 in commissions) over the span of 5 days.
What's More,




Your List Will LOVE You


For Telling Them About Spin Rewriter...
---
During the last 11 years, over 14.5 million Internet Marketers have visited the Spin Rewriter landing page.
We ran 244 A/B split tests on all these eyeballs to make sure that our salespage converts incredibly well... and we've kept on improving our conversion rates practically every week!
But our obsession with customer satisfaction doesn't end when someone signs up for Spin Rewriter. In fact, that's when their amazing customer experience only begins!
We pride ourselves on not only offering a TOP quality product (easily the best product in the article spinning market!) but we're also offering world-class customer support to every single customer who joins us.
Because of all this your subscribers will LOVE YOU for telling them about Spin Rewriter. ❤️
Let's Recap... Here's
Why You Want To Promote Spin Rewriter:
---
We believe we've really made this decision an absolute NO-BRAINER:
✅ Reason #1: Spin Rewriter is a time-tested TOP quality product.
✅ Reason #2: Our 5-Day Free Trial makes it SUPER easy to promote.
✅ Reason #3: Our sales funnel guarantees amazing EPCs and conversions.
✅ Reason #4: We have swipe emails, promo videos and bonuses for you.
✅ Reason #5: We know what we're doing: Our previous launch of Spin Rewriter brought in over a quarter million dollars (282,000.00) in five days.
✅ Reason #6: Your subscribers will LOVE you for telling them about Spin Rewriter because it's genuinely a great product that will HELP them.
✅ Reason #7: You'll make 50% commissions on ALL sales — forever!
Spin Rewriter is the best selling product in this multi-million dollar market! And here's the proof (from Google Trends):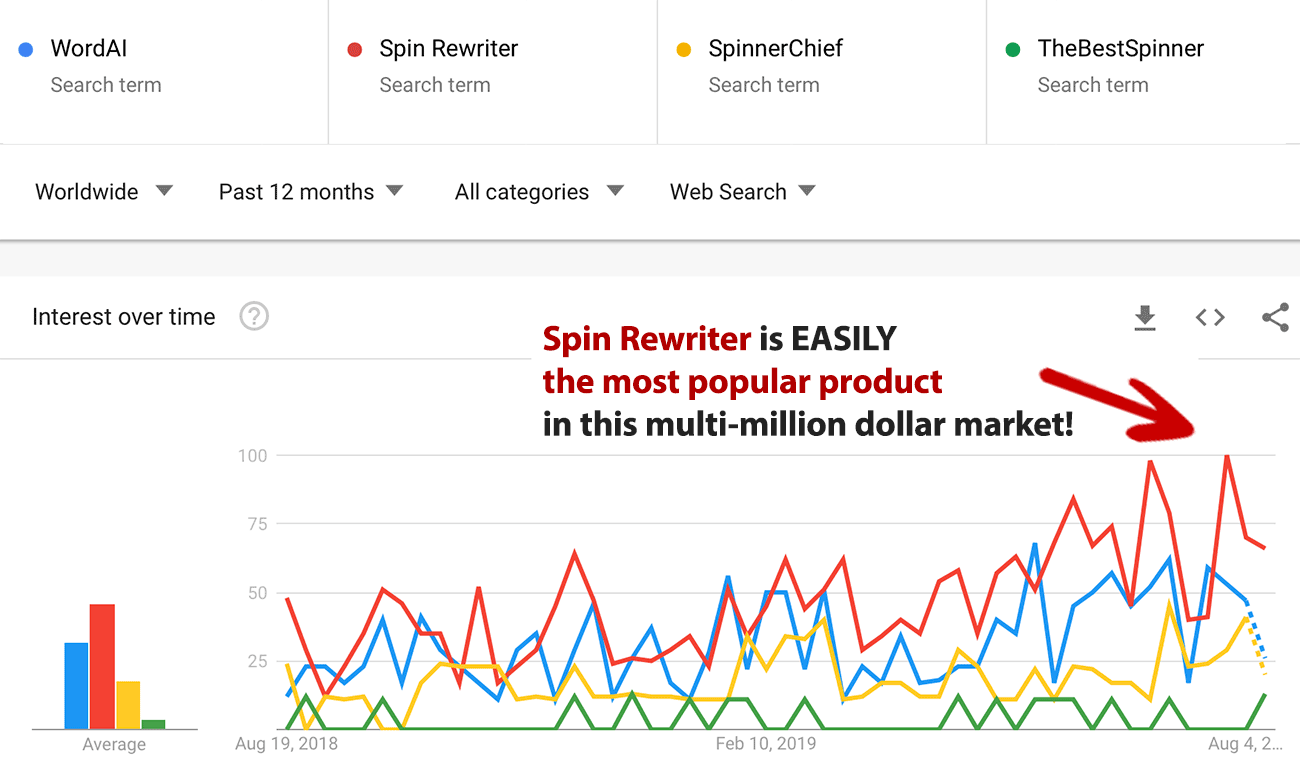 Of Course We're Also Running An Awesome
$10,000.00 JV LAUNCH Contest:
---
You'll have plenty of opportunity to shine!
Who's going to claim the $3,000 1st PLACE?
1st PLACE:
Hotel Stay in the Maldives
or
$3,000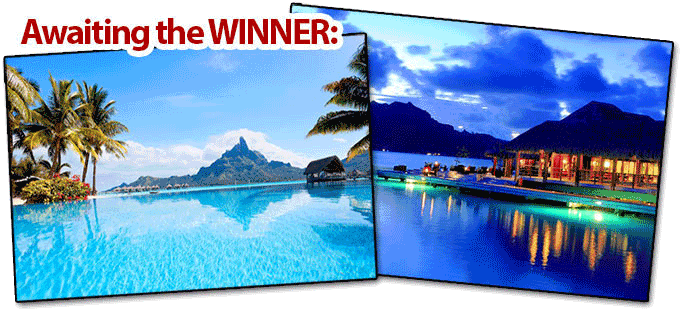 2nd PLACE:
Airfare Around the World
or
$2,000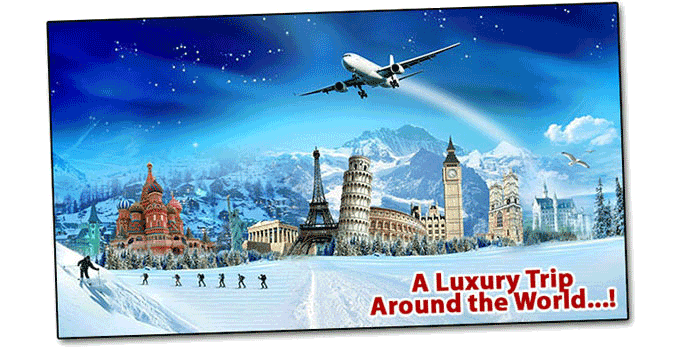 3rd PLACE:
iPhone 14 Pro
or
$1,000

4th PLACE:

iPad mini
or
$500
5th PLACE:

iPad 10.2"
or
$400
6th PLACE:

Kindle Oasis
or
$300
7th PLACE: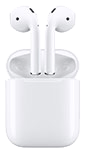 Apple AirPods
or
$200
8th PLACE:

$100 Gift Card
or
$100
9th PLACE:

$75 Gift Card
or
$75
10th PLACE:

$50 Gift Card
or
$50
There are absolutely NO minimum requirements for any of these prizes.
We're confident about our product, our salespage and our funnel. And we are definitely confident about the fact that you guys will make a killing with us!
Last year's Spin Rewriter JV contest & bragging rights:
1st

Yves Kouyo
← CRUSHED IT — AGAIN! Congrats!
2nd

Mike from Maine
2nd place, AWESOME work!
3rd

Joshua Zamora
Fifth year in a row inside Top 3!
4th
Carey Baird
Carey always delivers... thank you!
5th
David Mills
Held the lead for three days!
6th
John Pearce
We can ALWAYS count on Mr Pearce!
7th
Aditya Dongre
Another rock-solid promo!
8th
Ezzaky & Mustapha
Dynamic duo is back in 8th place!
9th
Andy Black
Andy also returns to the leaderboard!
10th
Sonam Namdev
One of our best evergreen affiliates!
What Are Some Of
The Biggest Names
Of The Internet Marketing World
Saying About Spin Rewriter?
---
🥰 We've worked with truly amazing people on our previous launches:

"After years of using The Best Spinner I found a spinner that is at least 2 years ahead of its time. Aaron's Spin Rewriter the ONLY spinner on the market to write readable spun content with the click of a button.
The ONLY spinner I use and recommend."

"I first met Aaron in Washington at Yanik Silver's event and he was extremely humble about his 7 figure software product that had been quietly making affiliates a lot of recurring income.
Over a webinar I grilled him on the pitfalls of spinning, only for him to reveal his high traffic guitar site built using content from Spinrewriter which was clearly useful to its reader.
As he demo'd the software I could see it was
by far the most powerful spinner out there. It's a perfect product for an I.M or SEO list."


"Aaron literally mailed like a monster
on all the days of our FSB launch which did $250K in sales and was the top affiliate on it! Aaron is the wet dream of any product creator who needs affiliates. Never miss Aaron in your life — he takes care of his customers and JV partners extremely well!"

"Spin Rewriter is probably the best product in the market... I get great EPCs promoting it and, what's most important to me is that
my customers actually love the product.
Very low cancellation rates and practically no refund rates.
All around it's a fantastic product
— if it fits your business at all, then you definitely have to get on board and promote it!"

"I have been involved with Aaron and Spin Rewriter now for over 2 years and I managed the 2.0 launch which did 6 figures in 4 days. I was heavily involved in recruiting affiliates and generating exposure for 3.0 which did a quarter of a million in 7 days.
And once again I will be throwing in everything I have and doing my best to help Aaron and his team make this another record breaking launch.
Why?
Firstly because SpinRewriter is
the best product of its kind in the world.
And secondly because
I have made more money promoting SpinRewriter than any other product I have ever promoted in my I.M career to date.
So for me, as it should be for you, promoting this product is the easiest decision I will make in my business this year."

Aaron has just closed out a very profitable 5-figure promo for one of my products, and I've had the pleasure of also promoting him. Now what I'll say about Aaron is,
he puts 110% in absolutely everything that he does.
If you have an opportunity to jump on one of his launches or promote one of his products or just work with him, I highly recommend that you do so.

"Aaron is a BEAST. This dude is always cranking out top quality SEO software that knocks the socks off the competition!
I was so excited to see Spin Rewriter 1.0 and the intelligence that went into it being a coder myself. I see this completely in design and the quality that went into its development.
I recently did a 72 hour for Spin 3.0 and banked real hard!
The software rocks, the sales pages rock... guaranteed cashola and gets Ricky's Stamp of Approval!!"

"Aaron and I have been doing business together since the summer of 2012 and coincidence or not, the revenue of my business has quadrupled in this time. We recommend Spin Rewriter to all our members in our newsletter and it's been
by FAR the best performing affiliate product we recommend.
I think we did over $4.60 EPC with one of our earlier mailings. We've never heard of anyone requesting a refund so all in all it's really a fantastic product which sells itself.
We've made over $32,000 in the last 12 months by working with Aaron and we'll definitely keep supporting the product."

I first got in touch with Aaron when I was looking for a new content spinner to integrate with my software. His software is fantastic and extremely professional, but just as importantly he looks after his customers and offers tons of extra value.
I have promoted Spin Rewriter both during launches and as an evergreen product —
conversions are always sky high and the recurring commissions are the icing on the cake
. He is the first I know of in the launch scene to really make the SaaS model successful both in and out of launches... for himself and for his affiliates.
The short and long of it —
Aaron knows EXACTLY what he is doing with his products, with marketing and with launches.. plus he is a top guy.
Thanks Aaron and good luck killing the launch, but I know you won't need it!
Now, before I go any further:
A huge "Thank You" to everyone above once again!
And if your name doesn't appear up there just yet, I would definitely love to see YOUR face among these awesome guys after this launch as well!
🤝 And Remember:
We Always Reciprocate!
---
We've got your back when it's YOUR time to launch!
Here's a taste of the heat we'll bring: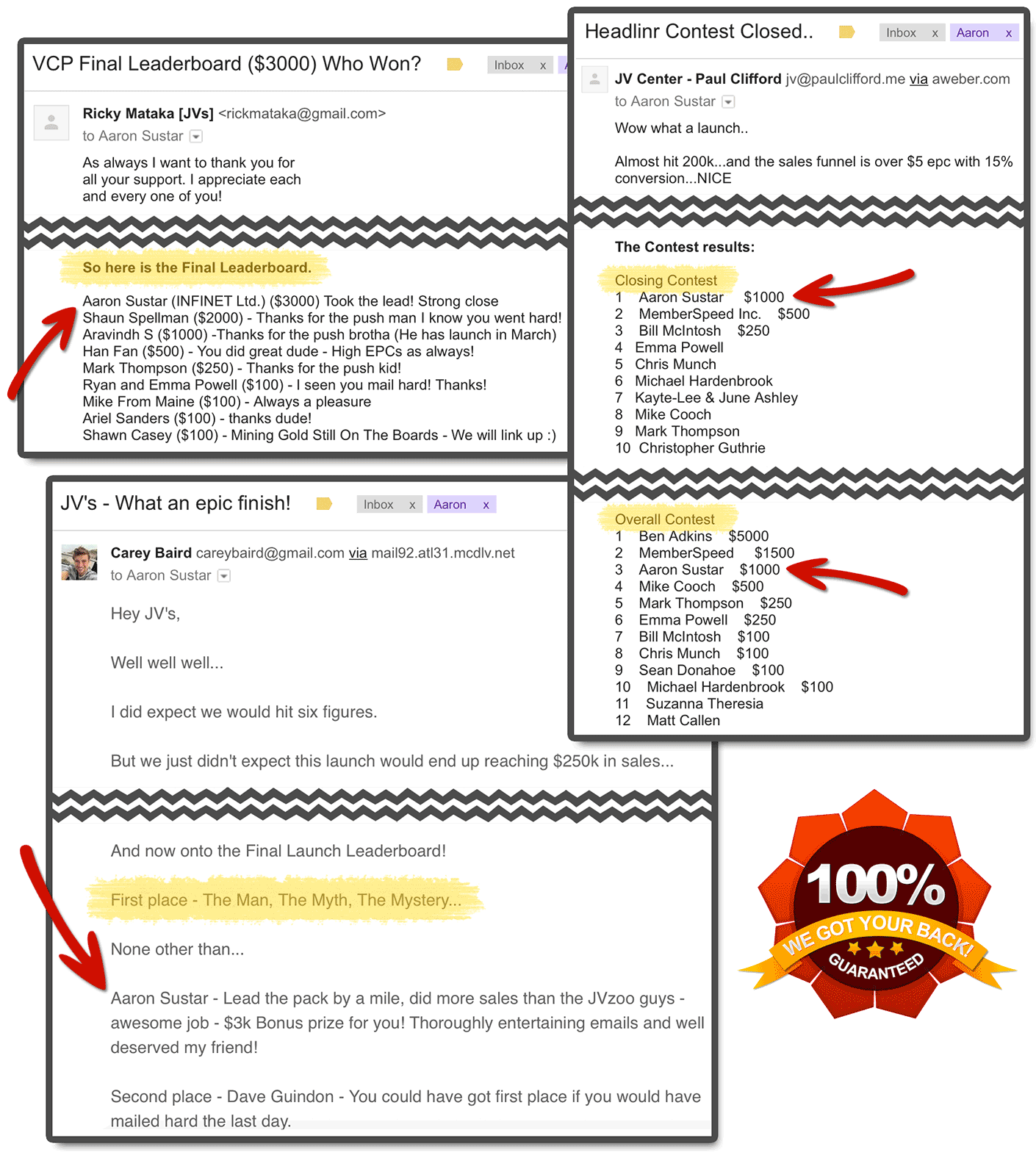 I would personally LOVE to bring some serious heat to your next launch!
It's an absolute WIN-WIN for everyone, right?!
What Are The NEW Features
of Spin Rewriter 14?
---
With Spin Rewriter 14, we'll be delivering these goodies (and more):
🍪 Goodie #1: A huge break-through in our ENL Semantic Spinning technology. Spin Rewriter 14 will take semantic spinning yet another step further, with a revolutionary approach based on GAN deep-learning technology. 100% uniqueness & readability guaranteed!
🍪 Goodie #2: A thorough manual review (with 400+ hours invested so far) of our synonym database to further refine the suggestions our algorithm is making, resulting in better articles.
🍪 Goodie #3: Massively improved User Experience (UX) as a result of our extensive in-person user testing. The improved UI in version 14 will make our users' lives much, much easier. We're super excited about this quality-of-life upgrade!
🍪 Goodie #4: Improved on-boarding process that guides our newest users by the hand, all the way to their first finished top-quality spun article. This way everyone can succeed with Spin Rewriter.
🍪 Goodie #5: Refreshed 15+ detailed, hands-on tutorial videos that explain every feature of Spin Rewriter in a friendly, easy-to-understand way. Watching these videos, it's easy for our users to become certified content-generating ninjas.
🍪 Goodie #6: Archive of spun articles is now much, MUCH more powerful. Our users can categorize their articles much more easily, rename them (in bulk), delete them (in bulk), set custom names... Users can now also sort their articles in new & powerful ways through an extremely intuitive interface.
🍪 Goodie #7: We've made it super easy for our users to import any existing articles they might already have in spintax format right into Spin Rewriter 14. This gives our users control over ALL of their spun articles inside one big, unified Spin Rewriter Archive.
🍪 Goodie #8: With Spin Rewriter 14, it's easier than ever for our users to enrich their spun articles with royalty-free media (images, videos, ...) with just a few clicks. Spin Rewriter can now even recognize the primary theme of each generated article and fetch relevant images & videos automatically.
🍪 Goodie #9: Improved auto-capitalization of synonyms so that capitalization is always correct even when suggesting synonyms for acronyms, abbreviations, initials, etc.
🍪 Goodie #10: The official Spin Rewriter WordPress Plugin is getting 100% compatibility with the Block Editor (Gutenberg), as well as improved internal caching that results in even faster performance.
Bottom line: This will be an incredibly exciting launch for our users!
And The Promo Materials, Aaron?
Got Any Email Swipes?
---
Of course! Professionally crafted email campaigns, banners, bonuses and promo videos are already waiting for you inside your Affiliate Panel.
Our launch email swipes were written by possibly the best copywriter in the entire industry. We recommend that you use these swipe emails for highest conversions and tons of recurring commissions:
Recommended Email Swipes:
NOTE: Swipe emails #2 and #4 include testimonials from our existing users.
These testimonials leverage Spin Rewriter's incredible social proof by sharing our users' great experiences in your promo emails. Spin Rewriter has been around since 2011 and we've got more than 181,394 happy users, so it only makes sense to use this incredible fact to your advantage.
We have included properly resized and optimized testimonials in the ZIP file above. And if you need full-size images of these testimonials, you will find them in a separate folder as well.
Bottom line, we're making this promo as easy for you as never before. 😃
Alternative Swipe Emails
(For More Marketing Angles & Ideas)
That's Great!
How About Exclusive JV Bonuses?
---
Sure thing! For your Spin Rewriter 14 promo campaign, we've also prepared some great exclusive bonuses — including complementary software products and SEO ebooks. You can use these as your OWN bonuses to sweeten your offer when promoting Spin Rewriter. We won't be using any of these bonuses ourselves — they are exclusively available to you as our affiliate:

Download large images of these bonuses...
Click each bonus below to see its description, value and download link:
Bottom line, there are tons of promotional materials already waiting for you in your Affiliate Panel: promo videos, pre-made banners, email swipes, unique bonuses for your subscribers, etc.
Simply sign up below to access your Affiliate Panel and you'll be good to go!
Other
Promotional Images
and
Banners:
---
Feel absolutely free to use any of the images and videos available on this entire website when promoting Spin Rewriter.
Logo for light backgrounds:
Logo for dark backgrounds:
Emblem:
4 Tips to Pull Off a Guaranteed
Insanely Profitable Spin Rewriter Promo:
---
I've also recorded a short video with 4 specific tips that will help you make your Spin Rewriter promo extremely profitable. Watch the video below to discover the best strategy to use when promoting:
Don't Forget: All Your
Leads Are Forever Hard-Coded
To Your Affiliate ID!
---
Everyone you send to our page will be permanently assigned to your affiliate ID when they sign up. No other affiliate will ever be able to over-write this!
This means that you only need to promote Spin Rewriter once, and you'll be making your full 50% recurring commissions for life!
We'll Also Be Running
Retargeting Ad Campaigns
To Maximize Your Profits!
---
Once you start sending us your leads, we'll cookie-track them through Google Ads and Facebook Ads to make sure we get them to convert. This way we can guarantee to truly maximize your conversions and profits!
Of course the entire ad budget that we're going to spend on retargeting is on us. And, of course, all the recurring lifetime commissions are yours! 😎
Join Us & Earn
50% Recurring Commissions!
---
We normally offer a 30% affiliate commission to our affiliates. But when you sign up as our affiliate partner on this "Version 14 Launch JV Page",
you get 50% recurring affiliate commissions forever!
Just sign up as our affiliate partner below and instantly receive your unique affiliate link and full access to our professionally prepared promo materials:
...and make a killing promoting Spin Rewriter
with our lifetime 50% recurring commissions!
If you already have an account with us, feel free to simply log in.
Have Any Questions Whatsoever?
You can reach me by email any time: aaron AT aaronsustar.com
Or, catch me or our dedicated JV Team on Skype: aaronsustar (Skype ID)
Thank you — and I'll see you inside!

- Aaron Sustar